Children aged 5 to 11
About the library
Brilliant books, reliable resources, and amazing activities are all on offer, for free. We'll inspire you to read more, develop your skills, support your well-being and of course, have some fun.
Children can have their own ticket from birth and:
borrow up to ten books at a time;
access online learning resources;
borrow eBooks and eAudio
Reading for pleasure: why it's so important
"A love of books changes lives. Children who read for pleasure are likely to do better at school, as well as be more socially, culturally and emotionally prepared for life." -- (Booktrust)
Early Readers
Children learning to read can borrow from a collection of great stories, specifically chosen to suit their growing confidence with the written word.
Early Readers collections (books with one stripe on the spine);
Short Chapter books (two stripes).
Browse Early Readers collection
Children and Family Matters collections
First trip to the dentist? First day at school? These picture books are designed to be enjoyed by children whilst helping them to understand life's first experiences. Other topics include bereavement, physical well being and Sorted!, a collection of books exploring mental health.
Homework help
We offer:
space to write homework and study in small groups
children only computers, with filtered access to the Internet
quality subject books and online resources for many curriculum topics
online homework resources including Encyclopaedia Britannica – Reference and Learning
free photocopying of a few pages when there is no book available to borrow
Events and activities
We hold free activities every week.
Book Magic – stories and activities for families
Chatterbooks – book talk, fun games and crafts, for ages 8 to 11
Code Club – a nationwide network of free after-school coding clubs for ages 9 to 11
Lego Club – creative themed sessions
Events
During holidays and weekends, we host special events with special guests, crafts, stories and more.
Code Club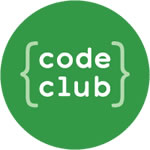 Code Club is a nationwide network of free, after-school coding clubs for children aged 9-11.
Learn how to program by making computer games, animations and websites. Courses run for ten weeks with volunteers teaching one project a week. If you're not able to attend every week, you can take part in individual sessions.
Please contact us in advance as places are limited.
Micro:bits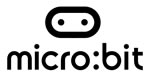 Start coding with tiny programmable computers. Micro:bit kits are available to borrow for the over 8's. Each of our libraries has a small supply so check the library catalogue or contact us beforehand to avoid disappointment.
Each kit comes with everything you need to start coding (you just need 2 x AAA batteries).
No coding experience necessary and simple to use. See what you can create – the possibilities are endless.
Recommended websites