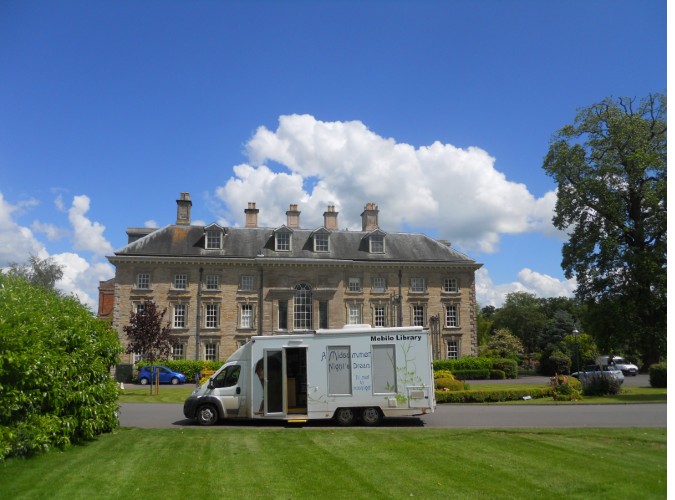 Mobile Library Service - Bringing the library to you
Our mobile libraries make almost 250 stops across Warwickshire. They're easy to spot in their Shakespeare themed liveries - Hamlet, A Midsummer Night's Dream, and Romeo & Juliet.
About the Service
Each mobile library has:
A selection of books, including large print
Spoken word
Books for young children
Each mobile library is accessible with a low entrance of two small steps and a ramp at the rear for wheelchair users.
Coronavirus (COVID-19) precautions
If you visit a mobile library you should wear a mask (unless exempt) and sanitise your hands.
You will be asked to provide contact information for NHS Test and Trace.
Customers should adhere to the national restrictions and stay at home if you have any symptoms of coronavirus .
Numbers of customers on board at one time will be limited. During busier times you may have to queue to enter.
Contact the Mobile Library Service