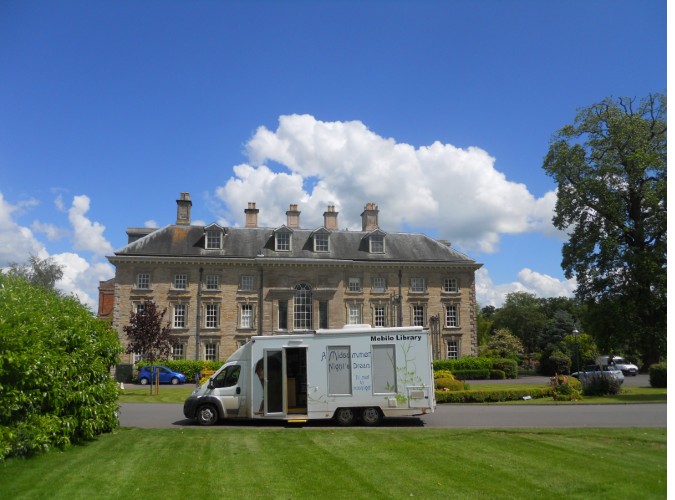 Warwickshire County Council's library service is delighted to announce that two brand new, fully electric mobile library vehicles, will be arriving in early 2024.
The two bright, modern, and attractive vehicles will be similar in size to the current vehicles and offer the same reliable service, whilst being fitted with a lift each to provide improved accessibility for customers. The new vehicles will enable the service to be delivered in a more environmentally friendly and sustainable way.
Timetable updates
In preparation for the new electric vehicles, the service is required to make changes to the existing mobile library timetables:
New mobile library timetables will be introduced from Monday 9

th

October 2023.
Mobile library visits will change from being every three weeks to every four weeks.
Locations that currently receive a weekly visit will receive a visit every two weeks.
These timetable updates will ensure there is capacity to continue visiting regular customers, whilst being able to expand the refreshed service to new communities in Warwickshire.
The new timetables are available via the button below, or by speaking to the mobile library drivers.
About the Service
Each mobile library has:
A selection of books, including large print
Spoken word
Books for young children
Each mobile library is accessible with a low entrance of two small steps and a ramp at the rear for wheelchair users.
Contact the Mobile Library Service