Keeping in touch
We regularly post SEND related news and events in our social media and newsletters.
We will also be offering SEND Local Offer guided tours online or at outreach venues to help you find and use the information on the Local Offer. Watch this space for booking information.
What is Warwickshire's SEND local offer?
Warwickshire's SEND local offer brings together information about the local services and support available across education, health and social care for families with children and young people aged 0 to 25, who have special educational needs and/or disabilities.
SEND Information, Advice and Support Service (SENDIAS)
Warwickshire SENDIAS supports disabled children and young people, and those with SEN from birth to 25, and their parents.
Get Your Annual Health Check
If you have a learning disability and are aged 14 years or older, you are entitled to an annual health check. Get your annual health check now.
An introduction to Warwickshire Parent Carer Voice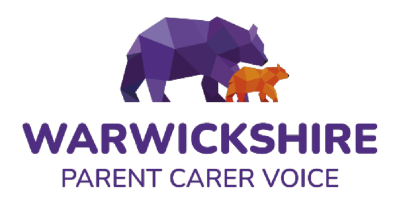 We are delighted to announce that a new parent carer forum for the Warwickshire area has been formed. Warwickshire Parent Carer Voice is a representative group led by parent carers for parent carers of children and young people who have special educational needs and disabilities (0-25). The group are looking forward to working with various agencies to help shape and improve local services.
Elaine Lambe from Warwickshire Parent Carer Voice said "It is fantastic to have the opportunity to partner with the council to ensure that children and young people in Warwickshire meet their full potential and that families get the support that they need. We are looking forward to welcoming parent carers into our membership and ensuring that their voice is heard by decision makers to make services better for everyone."
Ian Budd from Warwickshire County Council said "We are really excited to work with Warwickshire Parent Carer Voice. Warwickshire is committed to working with parents and carers to take forward our SEND & Inclusion Change Programme. The current challenges that we face in the system for our learners with special educational needs and disabilities cannot be overcome by working in isolation. By working together, we hope to improve outcomes for our children and young people, operate clear, fair, and transparent processes and create an inclusive, sustainable system."
Warwickshire Parent Carer Voice will be talking to local families over the upcoming months to help them decide on the local priorities and to be able to take their collective voice forward into discussion with service providers. If you would like to get involved with the forum or share your experiences, please email warwickshireparentcarervoice@gmail.com or follow them on Facebook.