Early help
None of us were taught how to be parents and sometimes we may find what we're doing isn't working or we just want some different strategies in our toolbox. In Warwickshire, parents to be, parents, carers and grandparents have access to a variety of parenting resources and advice. Support can be accessed online, face-to-face through informal advice, one-to-one consultations, group programmes and workshops.
This is part of the information, advice and support that is often referred to as 'universal support' or 'early help' as it is freely available to all families. Early help is about helping families deal with any issues as early as possible. It is a spectrum of support that ranges from information, advice and support that families can access themselves through to more individualised or targeted support.
All children, young people and families in Warwickshire are entitled to receive early help at any point in a child's life, from the foundation years through to the teenage years.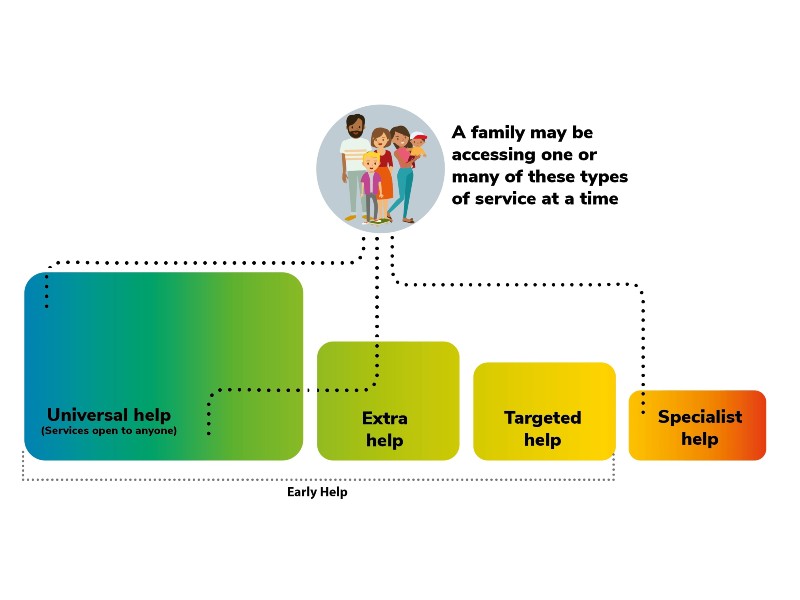 The following pages contain information on all the parenting support that is available through early help. If you are not sure what you need, or where to find it, you can contact us.
Contact the Family Information Service for advice and guidance on a wide range of subjects including:
Housing
Finance
Childcare
Parental conflict and contact
Special educational needs and disabilities (SEND)
Contact the Early Help Family Support Work service for advice and guidance on:
Parenting and all aspects of family life
Children and young people's behaviour
More information on Warwickshire's Early Help process: