Who are we?
We're a small team of dedicated, professionally qualified youth workers who use our own knowledge, skills and experience to build positive relationships with young people. We aim to prevent the rise of problems in a family situation, tailoring our support as much as possible. We like to be flexible and creative in our response and really listen to the voices of young people.
Specialist and targeted youth support
To make a referral please complete the TYS referral form below and return it to the following email address: [email protected]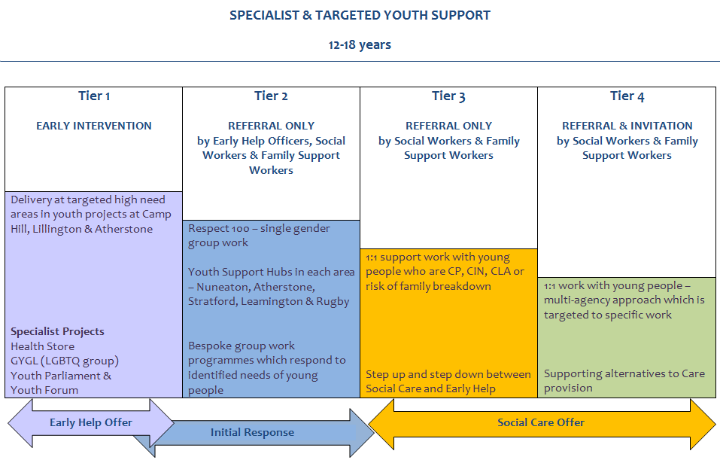 Information for young people
Youth workers support young people in Warwickshire aged 12 to 18 years who need some extra help with what is going on their life.