Who was George Eliot?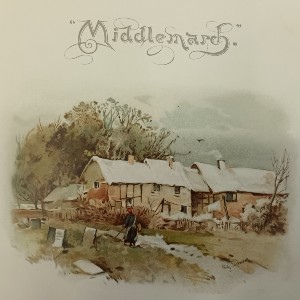 It's George Eliot's birthday today and to celebrate it the #exploringeliot project has released a blog post about one of her most popular novels Middlemarch. This year is also the 150th anniversary of its publication in instalments between 1871 and 1872 and the blog highlights why it's still relevant in the 21st Century.
If you want to find out more about Middlemarch, Eliot and her work visit our library web pages and the Exploring Eliot website where you will find lots of examples from the Herbert Art Gallery and Museum, Libraries and Nuneaton Museum and Art Gallery collections.
Find out more about Exploring Eliot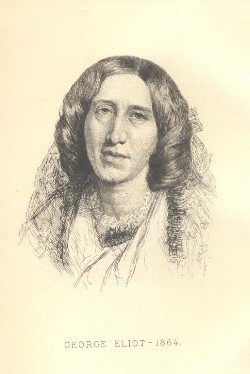 George Eliot - 1864
Mary Anne Evans became famous as the novelist George Eliot. She was born in 1819 at South Farm on the Arbury estate near Nuneaton. Her writings deal with a wide range of human emotions and draw on her early childhood memories of living in Nuneaton and the surrounding area.
Nuneaton Library holds one of the prime collections on George Eliot in Britain, with over 2,000 books, facsimiles of 190 letters and a collection of scrapbooks. The County Record Office holds the original letters.
For more details of the collection see The George Eliot Collection at Nuneaton Library.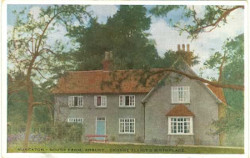 Mary Anne Evans was born here at South Farm, Arbury Hall estate, on 22nd November 1819. (Postcard published by Inter-Art photocolour view series, Nuneaton Library Collection)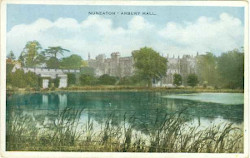 Arbury Hall. (Postcard published by Inter-Art photocolour view series, Nuneaton Library Collection)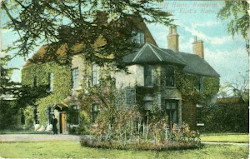 Mary Anne Evans moved here, to Griff House with her family when she was a baby. (Postcard, Nuneaton Library Collection)