The George Eliot Collection at Nuneaton Library
Nuneaton Library holds one of the prime collections on George Eliot in Britain.
It was started in the early days of the town's first public library around 1900 and has been built up over the years. Nuneaton people take great pride in their local author, and the libraries collected early editions of her work and books about her from all over the world.
The collection contains:
over 2,000 books, including the novels, poetry, essays, biographies and literary criticism
photographs
pamphlets
popular titles available for loan
facsimiles of 190 letters – correspondence between the author, her family and friends
The George Eliot Fellowship collection of scrapbooks, containing newspaper cuttings and articles about the author, and their work in promoting her
Library scrapbooks about the author
Contemporary cuttings, articles and obituaries etc
To view items from the George Eliot Collection please contact us in advance to make an appointment to visit. Appointments can be made Mondays to Fridays.
The Nuneaton Collection holds photographs relating to the places she wrote about and copies of images of her friends and family.
The George Eliot Collection – search the catalogue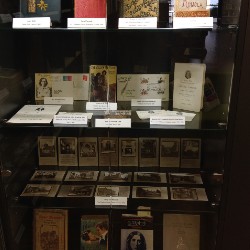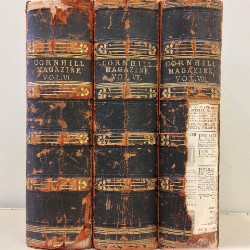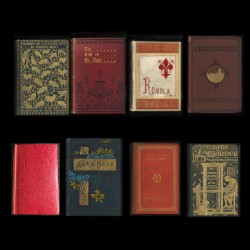 Items from the 'George Eliot Revealed' exhibition