Strategic Director for Resources - Rob Powell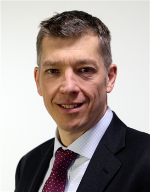 Our Council Plan 2020–25 sets out our priority areas for action and how we will achieve them.
In short, we want people to stay safe, and be healthy, independent and engaged with their communities. And we want a vibrant economy: an environment where businesses can thrive and everyone has access to jobs and training, and where there is a transport infrastructure that allows everyone to access these opportunities. Underpinning all this we want to address the long-term challenge of climate change.
The Resources Directorate delivers the support and services which enable the organisation to achieve this.
The many and varied services within the directorate provide services internally to other areas of the council, externally to our partners and communities, and on the front line directly to our customers. Its vision is to be a successful business with great people, delivering services which are valued and trusted by customers
Governance and Policy (strategy and commissioning)
Assistant Director, Sarah Duxbury
Brings together the following teams: marketing and communications; workforce strategy and organisational development; democratic services; legal services, strategic assets and the coroner service.
Finance (strategy and commissioning)
Assistant Director, Andy Felton
Our primary aim is to provide high quality and cost-effective financial support and advice to all services within the council and to the council as a whole.
ICT co-ordinates information management and manages information and data security within the council. We define our ICT strategy and manage the ICT network and infrastructure. We also provide systems development and ICT user/customer support.
Commissioning Support Unit (strategy and commissioning)
Assistant Director, Steve Smith
Brings together the following teams: insight service; business development and support; service development and assurance; corporate projects delivery; procurement; planning, performance.
Business and Customer Support services (service delivery)
Assistant Director, Kushal Birla
We play a key role in leading the development of a customer-focused organisation that recognises external and internal customers as being equally important.
Enabling Services (service delivery)
Assistant Director, Craig Cusack
Brings together the following services: facilities management; construction services; ICT operations; HR service centre and advisory service; traded and commercial; digital and ICT strategy.