Diversity data and our pay gaps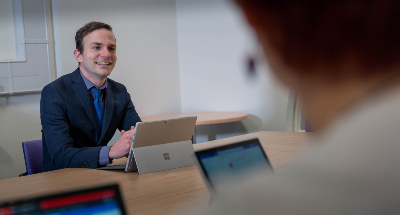 Our 2020-2021 annual review (PDF, 6.3 MB) tells our story, celebrates our achievements and outlines our priorities and actions for the future. It also includes information on the diversity of our workforce, alongside our gender, ethnicity and disability pay gap figures.
Why we ask for diversity monitoring information
When accessing a service, taking part in a consultation, or applying for one of our job roles, you might come across a range of diversity monitoring questions and wonder why this information is needed, or even relevant.
The purpose of collecting diversity monitoring information is to ensure that we can identify, tackle and prevent issues that would otherwise prevent engagement with different groups of people and ensure our processes, practices and services are suitable for and reach as wide an audience as possible.
As a public service provider, the Council is expected to demonstrate that its services reach and are used by a broad cross section of the community. To this end we need to understand who is using our services. This data can then be collated and compared across the county as a whole. The resulting comparison helps us build an accurate picture of service users and allows any gaps in user uptake to be identified and explored.
On other occasions, for example, when we are undertaking a consultation prior to proposed changes to a service, we aim to seek a range of opinions from a broad cross section of the community. These questions help us to ensure that this is being achieved. We therefore ask these questions, firstly to identify the makeup of those who have responded and secondly to help us identify, tackle and prevent any issues. We will always give people the option to decline to tell us this information; we use this as a measure of people's confidence in sharing such information with us. Where people do provide us with diversity monitoring information it is not collated with any information or in a way that makes individuals identifiable.
In understanding the profile of our customers and citizens, we use the information provided by Warwickshire Insights, in particular, information on the profile of people living within the district and boroughs to give deeper insights and inform decision-making.
Our Equality, Diversity and Inclusion Reports
April 2020 - March 2021
Following the launch of the refreshed Our People Strategy in January 2021, a new approach has been developed to telling our story with focused annual reviews. In addition to reporting on our gender and ethnicity pay gaps, the Council will also voluntarily publish its disability pay gap data from this reporting year onwards, as well as disaggregate our ethnicity pay gap.
Our reviews focus on continual development and enabling us to achieve our vision that Warwickshire County Council is a great place to work where diverse and talented people are enabled to be their best.
April 2019 - March 2020
In January 2019 the UK government closed its consultation on ethnicity pay gap reporting. We do not yet know what will come of that consultation, but it seems highly likely that in the future this will become a new requirement alongside gender pay gap reporting. From this reporting year onwards, the Council will voluntarily publish its ethnicity pay gap data because we believe it's an important step towards ensuring our workforce is diverse, inclusive and fair for everyone.
We use the acronym BAME (Black, Asian and Minority Ethnic) throughout this report however, we recognise its limitations as a term that combines and therefore dilutes the experiences of Black, Asian and other minority ethnic groups.
April 2018 - March 2019
April 2017 - March 2018
April 2016 - March 2017
What is the gender pay gap?
Since 2017, organisations with 250 or more employees must publish statutory calculations every year showing how large the pay gap is between their male and female employees using a specific reference date. For public sector organisations this is the 31st March.
The gender pay gap shows the difference in pay between all men and women in a workforce expressed as a percentage of men's earnings. It can sometimes be confused with the law on 'equal pay'. An equal pay analysis looks at whether men and women doing equal work are paid the same i.e. it is a direct comparison between the contractual terms (including pay) of two people of the opposite sex doing equal work. A gender pay review, however, looks at the pay of men and women at all levels of the workforce as a whole.
We have an ongoing commitment to continually address our pay gaps, and have developed a Talent Development and Career Opportunities programme of work to make "Warwickshire County Council, a great place to work where diverse and talented people are enabled to be their best" (Our People Vision). This programme of work, aligned to Our People Strategy, will drive a strategic approach to change and strengthen our corporate oversight in this area to work towards closing our pay gap and being able to reap the benefits of a high performing, diverse workforce.