Legal - Kieran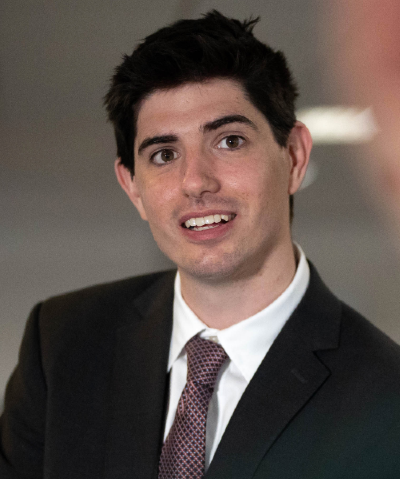 My background
I applied for the trainee scheme after completing my law degree in London at Queen Mary University, and my Legal Practice Course at the University of Law in Birmingham. I have previously had experience working in the industry at a family law firm in London and Warwickshire County Council caught my eye whilst attending a careers fair during my time with the University of Law.
Why Warwickshire?
Asides from the breadth of areas of law previously mentioned, and the support I have received in training, the work-life balance at Warwickshire County Council is so much better compared with private law firms. An emphasis is placed on you as a trainee and what you need to succeed. Throughout the pandemic, WCC has been very flexible and understanding of employees' difficult circumstances. As a trainee, you will also receive a lot more support on your work compared with private practice.
I applied for work experience and completed a week of it with the child protection team, during which a lot of people recommended the Council as a good place to work.
One of the key aspects that drew me to apply was the variety of work offered at the Council, and the involvement you get to have during the scheme. It is challenging work which really develops you as a trainee and the support is always provided with mentors taking the time to make sure you can handle this in the most rewarding way.
Opportunities
As I said, the variety of areas of work is amazing for the industry as a trainee scheme. Each team takes the time to introduce each area of Law and try and get you involved as much as possible. I have been involved with the contracts and negotiations as part of the Birmingham Commonwealth Games 2022. I've also really enjoyed the Company Secretarial work I have done for WCC, it has been challenging and helped me become a better and more confident speaker.
Was it a good decision
Definitely! Warwickshire County Council's trainee scheme has afforded me an amazing opportunity and start to work in the public sector, with all its specialisms. The range of expertise you are immersed in is second to none, the support provided and challenges given to me have been amazing development opportunities. It is also a unique chance to work, guiding the Council's services, and those of its partners and clients.
Kieran has now finished his training contract and holds a full-time solicitor position in the Commercial and Contracts Team.