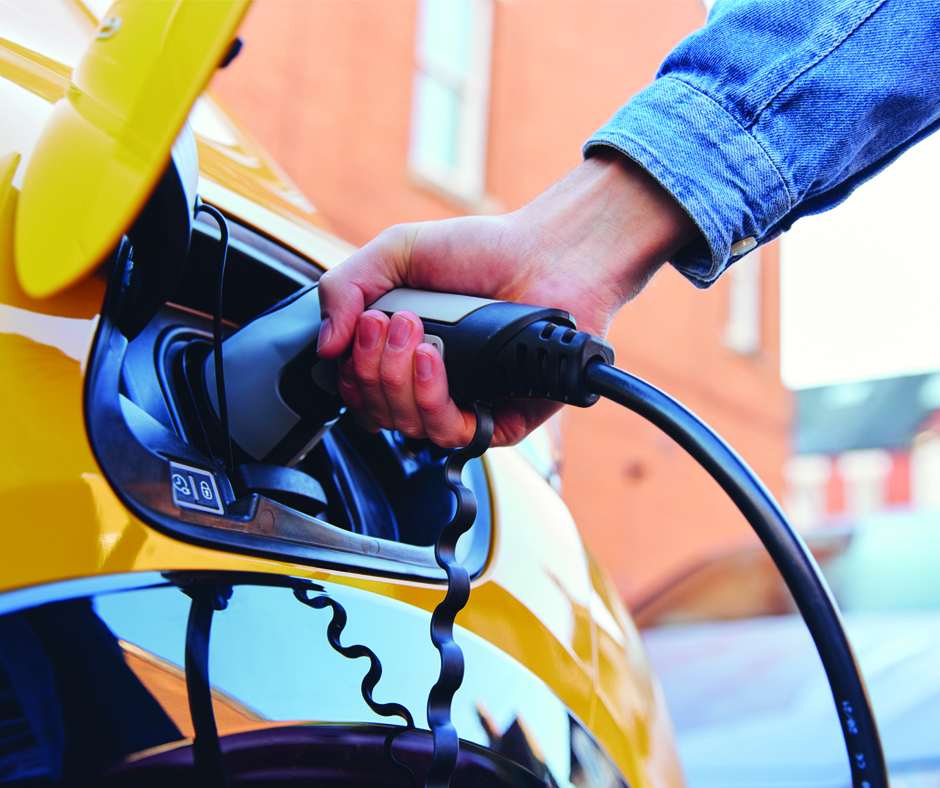 Warwickshire electric vehicle owners who don't have off-street parking will benefit from a new flexible approach from Warwickshire County Council.
Electric car sales increased in the UK by 40% in 2022 and so there are a growing number of Warwickshire residents who need to charge their cars at their home address. So, although the Council is continually creating additional charging points on-street, in car parks and other publicly available places across the County, they have recognised that many drivers also need support with charging at home.
Close to half of Warwickshire's housing stock has no off-street parking, such as a driveway, which can make the charging of an electric vehicle difficult. In order to address this problem, Warwickshire County Council is allowing residents to place a charging cable across a pedestrian footway (e.g., a pavement) when using a cable protector.
This change is part of a six-month trial and residents must consider public safety and existing legislation when running the cable and are responsible for any legal liability that arises from the placing of the cable or protector.
This is a low-cost and safe solution that will allow residents to use their own electricity supply and will make access to electric vehicles easier for those who do not have off-street parking.
At the end of the trial, the Council will use feedback from residents to review its success and use any lessons learned from it to adopt the most appropriate way forward. This will set Warwickshire up well for the future as the current direction of travel is to ban the production and sale of new diesel and petrol cars from 2030.
The Council has produced guidance for residents on the use of cable protectors for electric vehicle charging, which can be found here: https://api.warwickshire.gov.uk/documents/WCCC-1615347118-1185
Cllr Jan Matecki, Warwickshire County Council Portfolio Holder for Transport and Planning said: "This is fantastic news for our residents as we know access to at-home charging for Electric Vehicles is a major barrier for electric vehicle ownership in the County.
"Carbon emissions from petrol and diesel vehicles are a big contributor to Warwickshire's overall carbon emissions. Through a mixture of more electric vehicles on our roads and more residents choosing to travel actively, we can all contribute to improving our air quality and environment. With this very simple and relatively low-tech solution, we hope we can further open up the opportunities for residents to choose electric as we strive, together, for a Warwickshire that is sustainable now and for future generations."
The location of all available charge points in Warwickshire and beyond is available on: Zap Map
Find out more about electric vehicle charging in Warwickshire, here: https://www.warwickshire.gov.uk/roads-transport/charge-points-electric-vehicles
For more information about how Warwickshire County Council is facing the challenges of the climate change emergency, visit: https://www.warwickshireclimateemergency.org.uk/
To sign-up to the Warwickshire County Council climate change and sustainability newsletter, visit: www.eepurl.com/hrk-zf