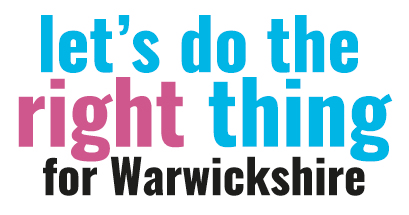 Residents should not be alarmed by what appears to be a spike in COVID-19 cases in Warwickshire.
At the start of this week, the government changed how cases of Covid-19 amongst students are recorded. This resulted in the county seeing a temporary rise in the number of cases on 16th November from Warwick District.
This rise in cases is as a result of a national discrepancy, where students were being recorded at their home address in national statistics rather than their term-time address. This has now been rectified and all cases are now recorded to their address at the time of testing. As a result, students are now fully included in the Warwickshire statistics for the first time.
Shade Agboola, Warwickshire County Council's Director for Public Health, said: "We were pleased to see that this well-known discrepancy in the national statistics has finally been resolved. Whilst we had been working closely with the University of Warwick to understand the number of positive Covid-19 cases in their student community, these numbers are now fully included into our wider Warwickshire data, giving everyone a more complete picture.
"The further good news is that the number of cases amongst students continues to fall. We hope that this trend is followed by the rest of the Warwickshire population as the impact of the most recent lockdown becomes clear in the next week or two. In the meantime, we urge everyone to fully abide by the rules and do the right thing for Warwickshire".
For more information about Covid-19 in Warwickshire, visit: https://www.warwickshire.gov.uk/coronavirus