Applying and interview for a new job can be daunting, we will do our best to make sure it is straightforward and we look forward to getting to know you.
Here are some hints and tips we hope will help your preparation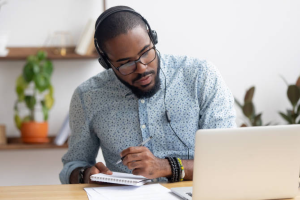 We always have a job description; we will be testing your ability to perform the tasks on it so make sure you read it carefully and if necessary take a copy to the interview. Remember once the advert has closed you won't have access to this information

The application form is your opportunity to provide all the information we need to help us understand how you meet the requirements of the job. It plays an important part in the selection process allowing us to short-list candidates for interview and helping as a basis for the interview itself. Remember to complete all parts of the application form. If you think some parts don't apply, please write 'not applicable' or 'N/A'. We won't make any assumptions about you or your skills and abilities, so if you don't tell us about them, we won't know.

Our values and behaviours are important to us; think about how you fit with our culture.

If you are required to give a presentation during your interview, we will give all candidates the topic in advance at the same time or on the day with time to prepare. We are looking at how you use the data and how your response meets the question brief.

Draw on your personal experience, use examples where you can.

Get to know us. Researching our organisation as well as the service you are being interviewed for could give key information on current agendas, hot topics and priorities which could be relevant for the job you are interested in.
We want everyone to have a good experience applying for a career with Warwickshire County Council. Even if you are not successful, we hope that you are still able to learn and take some positives from the process. If you would like to share any positive feedback or if at any stage you feel that the process correct procedures were not followed please contact us at hrandpayroll@warwickshire.gov.uk.