Podcasts
Our podcasts
Let's Talk Warwickshire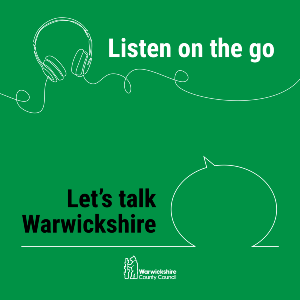 A podcast talking about all things Warwickshire and the people who make a difference in our communities. Each episode we'll be talking about a key issue facing the people who live, work or study in our wonderful County.
Sustainable Warwickshire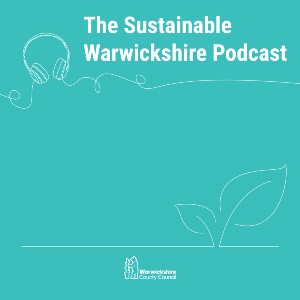 This podcast is for those people living and working in Warwickshire, who care about climate change and ensuring that Warwickshire is sustainable now and for future generations.
Hosted by our Assistant Director Steve Smith, who has responsibility for climate change at WCC, it features conversations with people from our public, private and voluntary sectors, all taking action to reduce carbon emissions, support biodiversity and promote economic growth.
In Safe Hands… Safeguarding Conversations with the Headteacher Coach
This podcast shares some of the work the council is doing to keep children safe in Warwickshire, talking to passionate people about what they do to generate discussion and dialogue around good practice and how to support colleagues, families and young people.
Hosted by Carl Lewis, Warwickshire County Council's Headteacher Coach for safeguarding, a different theme is covered each month to complement the information sent out to school staff in Warwickshire. The topics may also be of interest to other professionals working with children and young people.