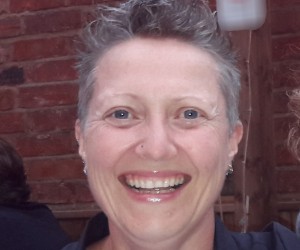 Rachel Baker
Rachel Baker
I've been a qualified Social Worker since 2004. I moved from a neighbouring local authority to work for Warwickshire in 2008. I have spent those years in a range of roles including Family Assessments and Direct Work, Child Protection, Child In Need, Duty and Referral, Adoption and now Warwickshire's Social Work Workforce Academy. I am care experienced and adopted, and Mama to two boys, who we also adopted. I like to read, watch TV, run, swim, cycle and eat (although not all at the same time!)
What makes great social work practice?
For me, what makes someone's social work practice great is when the person is willing and able to see the people they are serving as equal human beings, as well as also being willing and able to be human themselves. In doing this it enables us to look out for and work with our families in a restorative and attachment informed way, which are proven approaches in children and families work.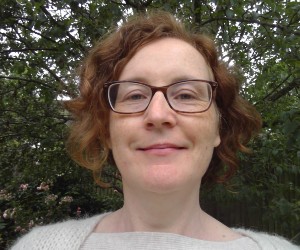 Cornelia Heaney
Cornelia Heaney
I have been a qualified social worker for many years, and I have been a practice educator for most of that time. Before coming to Warwickshire, I worked in a neighbouring authority where I had experience of most types of Children and Families social work. I particularly value a long period working with unaccompanied asylum seeking children, where I learned a great deal about what good corporate parenting looks like, and how social workers can lend their power to the powerless. Outside work I enjoy music, sewing and swimming in the sea.
What makes great social work practice?
For me great social work practice engages with people and situations at all levels, the personal, cultural and structural. It is about combining an ability to meet people where they are, connecting with them and making relationships, with curiosity about the system families are part of, to find levers for change.
Top Tips for partnership working with parents
Listen to them, and let what you are hearing, change your plan. Even small changes show you are respectful of their perspective.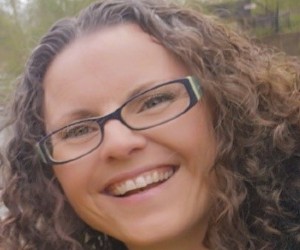 Kim Higgins
Kim Higgins
I am an Academy Team Leader and I am very proud to be part of the Children and Families Academy. Since qualifying as a social worker in 2004, I have held a variety of practice, development, and leadership roles within the voluntary and statutory sectors, both in education and social care settings. I love to read, to walk and to swim wherever and whenever I have the opportunity.
I am passionate about social work education and practice development. I have been a practice educator since 2009 and have worked with Warwick University as a placement tutor. My team and I are committed to the provision of supportive, reflective spaces where practitioners at all levels can think creatively about family circumstances and the impact of practice.
My practice tip would be that great social work and great outcomes are built on relationships and connections. Develop your skills in empathy and curiosity to strengthen your relationships with parents and families. Think with families about their networks and connections and use your own connections and the reflective spaces available to you to strengthen your practice.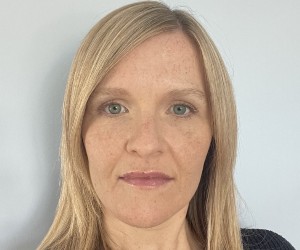 Claire O'Brien
Claire O'Brien
I am an Academy Social Work Lead. I qualified as a Social Worker in 2005 and spent my initial years in practice with Warwickshire; this offered me the foundation of my social work career working with Children and Families. I have since worked in a variety of roles, including safeguarding within the NHS and also in the voluntary sector. I returned to Warwickshire County Council in 2020 and joined the Practice Improvement Team, where I am now enjoying supporting and enabling social workers to learn and develop their practice. In my spare time I enjoy being outdoors, I regularly combine exercise with exploring new green spaces as part of my self-care routine.
As social Workers we are privileged to be a part of a family's life and we need recognise them as experts in their own lives, actively listen to them and ensure that the child's very best interests are at the heart at everything that we do.
My top tip - self-care, self-care, self-care! Make sure your stores of emotional resilience are regularly replenished. It is vital that you look after yourself first before you can try to look after others.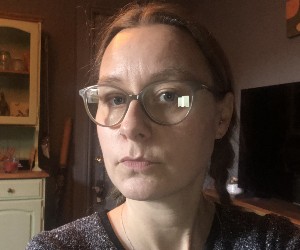 Jude Smith
Jude Smith
I qualified as a Social Worker in 2012. I loved my degree - when I reflect, it was a time when I really found myself, when I found my truth. Being given the space to reflect and make sense of my past changed my whole outlook on life, how I functioned day to day and ultimately how I parented my children.
For me, good social work practice is about supporting the people we work with to develop the skills they need to reflect, encouraging them to look at their journey, find their truth (what is important to them) and what they need to make their future brighter. The way we do this it through showing them respect and adopting a non-judgemental attitude to their situation. Offering them high challenge and high support through evidence-based research and informed hypothesis. If we can encourage people to be open and honest about their situation, we can help them to overcome the hurdles they face and create sustainable change in their lives. Good social work is about encouraging individuals to take ownership and responsibility whilst developing empathy and love for themselves and other humans.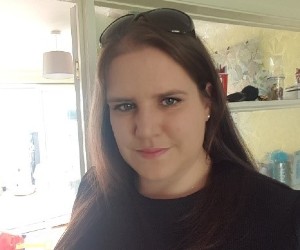 Emma Rooney
Emma Rooney
I'm an Academy Social Work Lead. I have been employed by Warwickshire since 2005 and qualified as a social worker in 2010; working mainly within Safeguarding and Support teams and for a year within adoption. In addition to this I have also been a practice educator since 2014 supporting social work students within their training. Outside of work I enjoy spending time on our family run farm and crocheting.
What makes great social work practice?
For me, being able to build a relationship with a family where you are able to communicate openly, honestly, and empathetically with all members of the family. Having recently spent some time supporting the Children with Disabilities team, ensuring that communication is undertaken in different ways (not just verbally) will ensure that wishes, feelings and views are heard and included within future planning and will in turn support relationship building.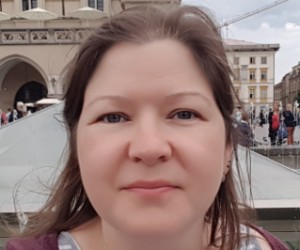 Lindsay Martin
Lindsay Martin
I am an Academy Learning Lead. Having completed my MA in Early Years and Education in 2010 my career has led to a variety of experiences to bring to Warwickshire, more recently I was a National Safeguarding and Quality Practice Trainer for a Children's Charity. My career started in the Early Years, developing onto Community Education Work and moving into lecturing, and managing a College Early Years and Health and Social Care department.
I have worked with neighbouring local authorities within the CAF arena (what it was back in the day) doing MASH duties and supporting fellow Social Workers. I love a solution focussed approach in all the areas I work in whether it be organisation outcomes, training deliveries, strategies and plans and demand for service, it's important to keep the outcome at the forefront and decide on how that will be reached, together with colleagues alike. I have a love for Learning and Research, and welcome challenges and debates which helps us reflect and develop our knowledge. To add some experiences into all of this I'm a mummy to three gorgeous little ones (all 5 and under – not for the faint-hearted) and spent five years as a Special Constable for West Midlands Police.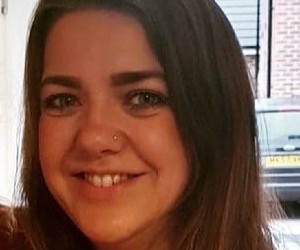 Tanya Sneddon
Tanya Sneddon
I am the Team Leader in the Children and Families Academy. I qualified as a social worker in 2009 and have worked in Warwickshire throughout my career in a number of different roles. My particular highlight has been working with Unaccompanied Asylum Seeking Children for a number of years as it taught me the importance of corporate parenting and the difference it can make to young peoples lives. I have been a Practice Educator since 2014 and have always enjoyed supporting students and newly qualified social workers so becoming a principal social work practitioner in 2016 felt like the perfect move. I really enjoyed supporting the practice of others but I am very excited to lead on the Children and Families Academy as I believe it will support workers to be the best that they can be and in turn, better support the families we work with.
My social work practice tip is to always focus on relationships, be aware of the impact of your presence in families lives and use professional curiosity to think about why things have happened rather than just what has happened.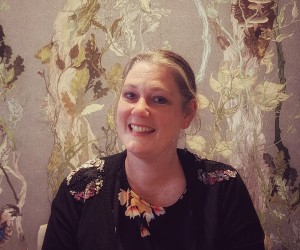 Emma Short
Emma Short
Hello everyone, I'm Emma and an Academy Social Work Lead. I have worked in Warwickshire since 2016. I moved across from another local authority where I had worked since 2005, beginning my social work career as a social work assistant, enjoying lots of direct work, to achieving a place on the social work degree and becoming a qualified social worker. My background is predominantly safeguarding/court work and when I was training I also gained some experience in duty and assessment/Initial Response and adult mental health. I moved to Strengthening Families in 2018 as an Advanced Practitioner.
During my time in Warwickshire, I have completed my training to become a Practice Educator and am passionate about supporting others in the field of social work. I love walking up the Malvern Hills and I'm not good at it but try to run each week. My two children keep any spare time that I may have very busy!
Relationships, honesty and integrity are so important in social work (being in that 'with box') however, my biggest tip is to recognise the impact that you have on others. I was reminded of this recently when a father told me that he knew he could be difficult and although we did not always agree, he had learned a lot from working with me. That could have been so different if I had not consistently reflected on my own practice when working with him. Take time to build on strengths and do not be afraid to keep learning and striving to be the best social worker you can be. Be proud of the amazing job you do.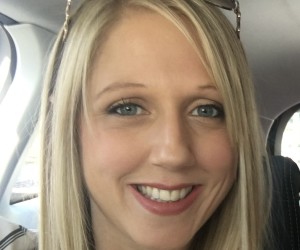 Stacey Sweeney
I am an Academy Social Work Lead. I qualified as a social worker in 2011 and have since been in lots of different roles including family support, safeguarding and support, and connected persons, however the majority of my social work life has been spent in Initial Response and MASH. I have worked for a few different Local Authorities but have been in Warwickshire now since 2014 and have never looked back. In addition, I have worked with Coventry and Warwick Universities as a practice educator, and authored content for the National Assessment and Accreditation System (NAAS).
I was proud to have joined the Practice Improvement Team in March 2019. Being an Academy Social Work Lead, working to support and enable social workers early in their professional journey, is a real privilege.
For me, at the heart of great social work practice is the ability to remain objective by being aware of our values and unconscious bias, the power imbalance we bring, and building good honest working relationships with our children and families. I absolutely love Restorative Practice and am a real advocate for ensuring we are working with our families, whilst maintaining a healthy level of professional curiosity.