Warwickshire Young Poet Laureate 2023/24
We are excited to announce that the ninth Warwickshire Young Poet Laureate 2023/24 is May Vaughan from Stratford Girls' Grammar School.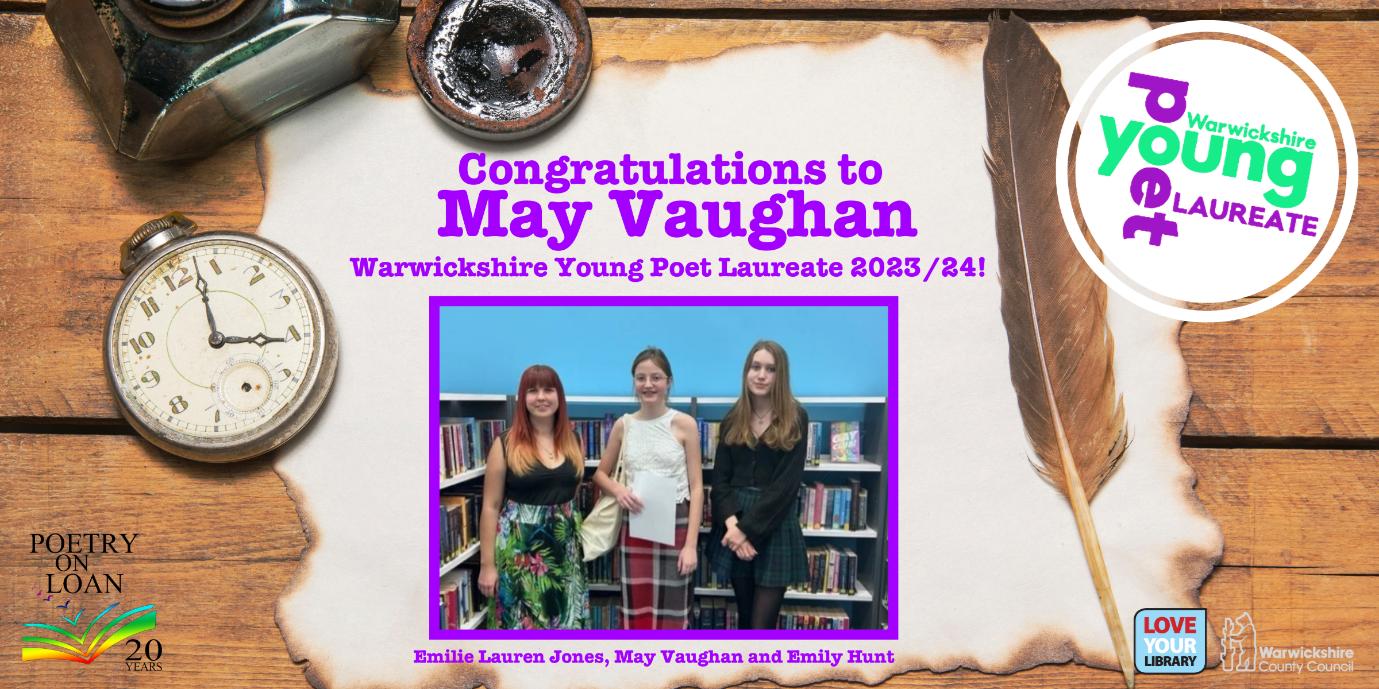 On Saturday 4 November 2023 at Rugby Library, five talented and wonderful shortlisted candidates joined us for a day of poetry.
Candidates took part in a 90 minute workshop with Coventry Poet Laureate 2021/23, Emilie Lauren Jones, who shared creative tips and advice about how to successfully deliver poetry performances.
The candidates then each took part in interviews in front of a judging panel, which consisted of delivering a poetry performance and answering a series of questions, including sharing their ideas about the Young Poet Laureate role. The day culminated in the judges selecting May as Young Poet Laureate 2023/24.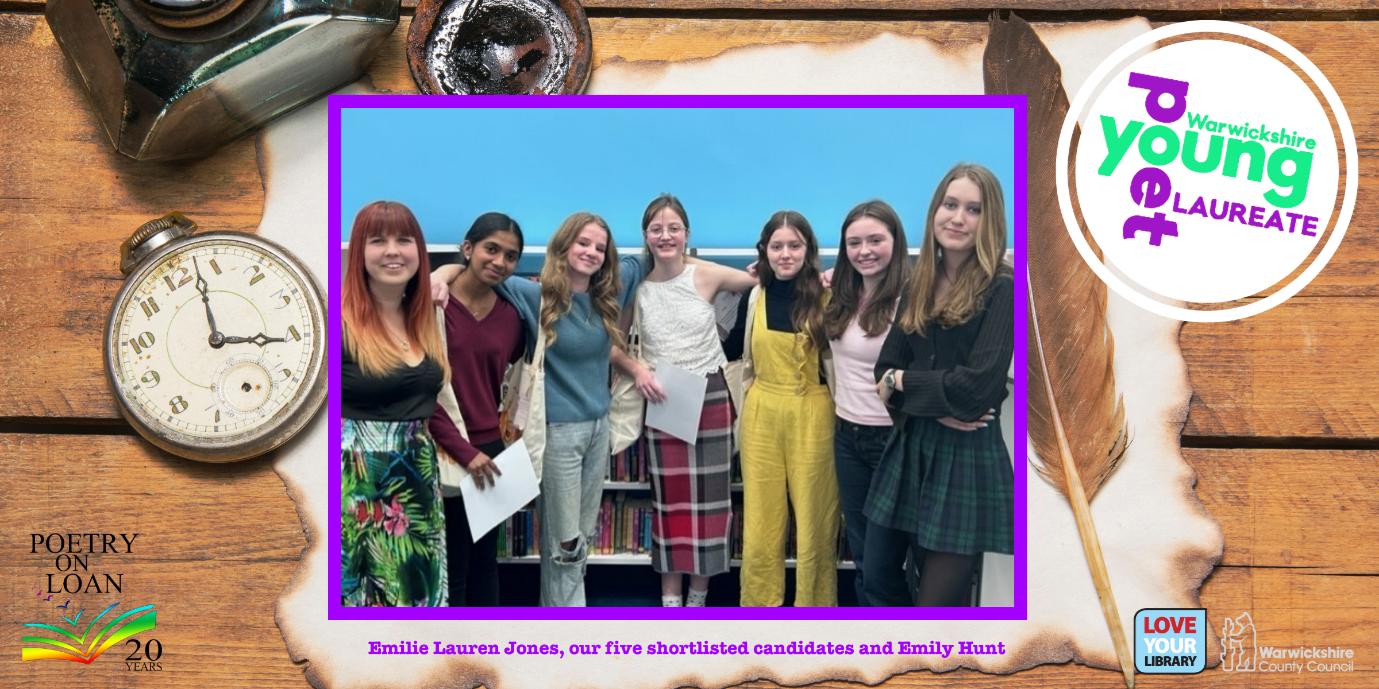 The Young Poet Laureate competition is run by Warwickshire Libraries and supported by Poetry on Loan, an initiative supported by Arts Council England that promotes contemporary poetry throughout public libraries in the West Midlands.
Entries for Warwickshire's Young Poet Laureate 2024/25 will open in June 2024 at warwickshire.gov.uk/youngpoetlaureate. For more information about the Young Poet Laureate scheme please email libraryevents@warwickshire.gov.uk.
Warwickshire Young Poet Laureate 2022/23
Last year's Young Poet Laureate was the incredibly talented Emily Hunt. During Emily's Young Poet Laureateship, she performed at poetry events throughout Warwickshire including Careers with Words at Leamington Library and a poetry evening at Coleshill Library as well as being commissioned to write and perform a poem at Shout Out for the Arts Careers Fair. Emily has also shared her poetry reading recommendations via the Warwickshire Libraries Blog and received mentorship from poet Brenda Read-Brown. Keep your eyes peeled as we know that Emily has a bright future ahead of her!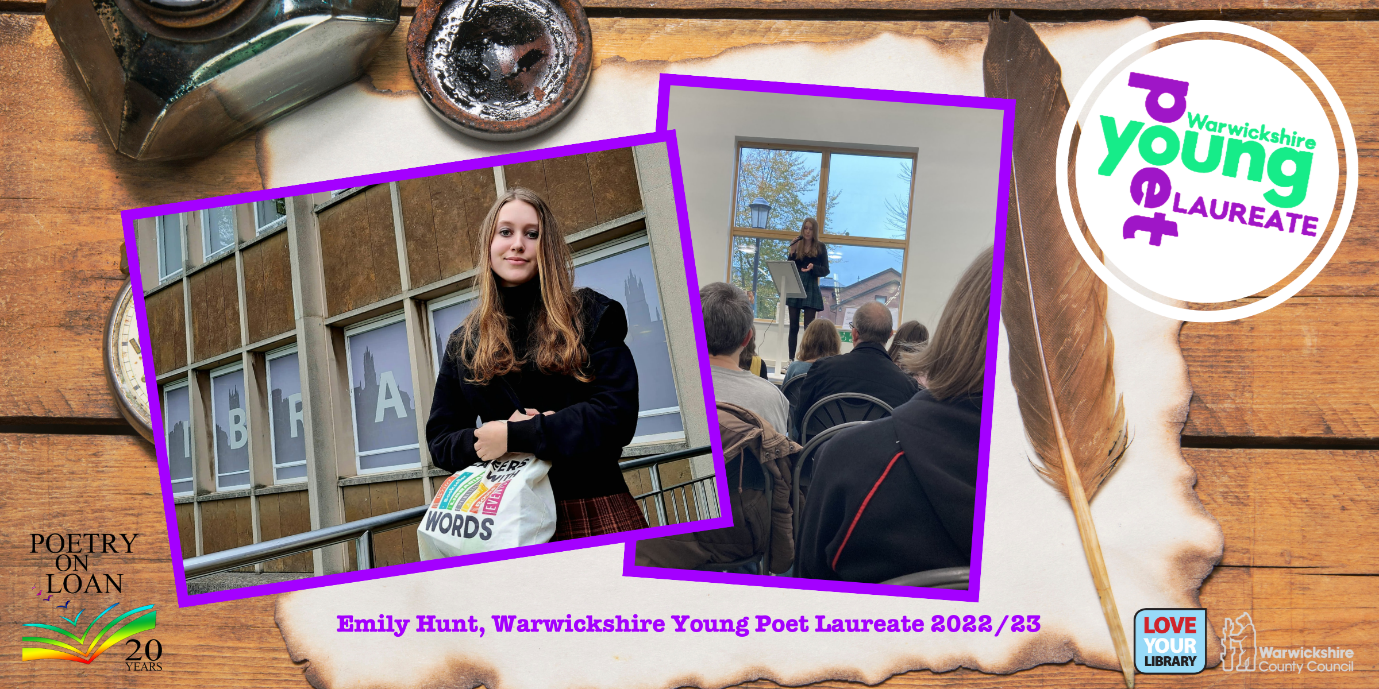 Are you an aspiring young writer?
Support for young writers
Recommended books for aspiring poets