Warwickshire Fire and Rescue Service (WFRS) provides a high level of fire safety, first aid and other types of training.
Our flexibility and size mean we can cater for individuals and groups at your premises, or at one of our Warwickshire locations.
We can provide, assess and accredit the following types of training:
fire warden, fire extinguisher and fire awareness training
emergency paediatric first aid, emergency first aid, community first aid and refresher training
certificate of professional competence (CPC)
manual handling, working at height, water awareness
community fire safety and paediatric first aid training
waste smart
providing and using work equipment (PUWER) training
evacuation chair training
Recognised examination and awarding board OCR.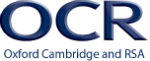 Contact us
Some of the training courses are required by law, but we don't take advantage of this with our pricing.
When you request a quote you can always expect a current and competitive price.
Request a quote and further information
For more information please call 01926 413405 or email wfrtrainingservices@warwickshire.gov.uk.
Location

Warwickshire Fire and Rescue Training Services
Rugby Fire Station
Corporation Street
Rugby
Warwickshire
CV21 2DN
What our customers say
"I just wanted to say thank you for today, I received really good feedback from staff regarding the training so will definitely be using you again".
"Thanks for the quick response, much appreciated!"
"Thanks for this. Yes the course was very useful and informative".
"We had two members of staff attend the above course with you recently. They said it was the best First Aid course they had been on, so thank you very much".
Our current customers include: