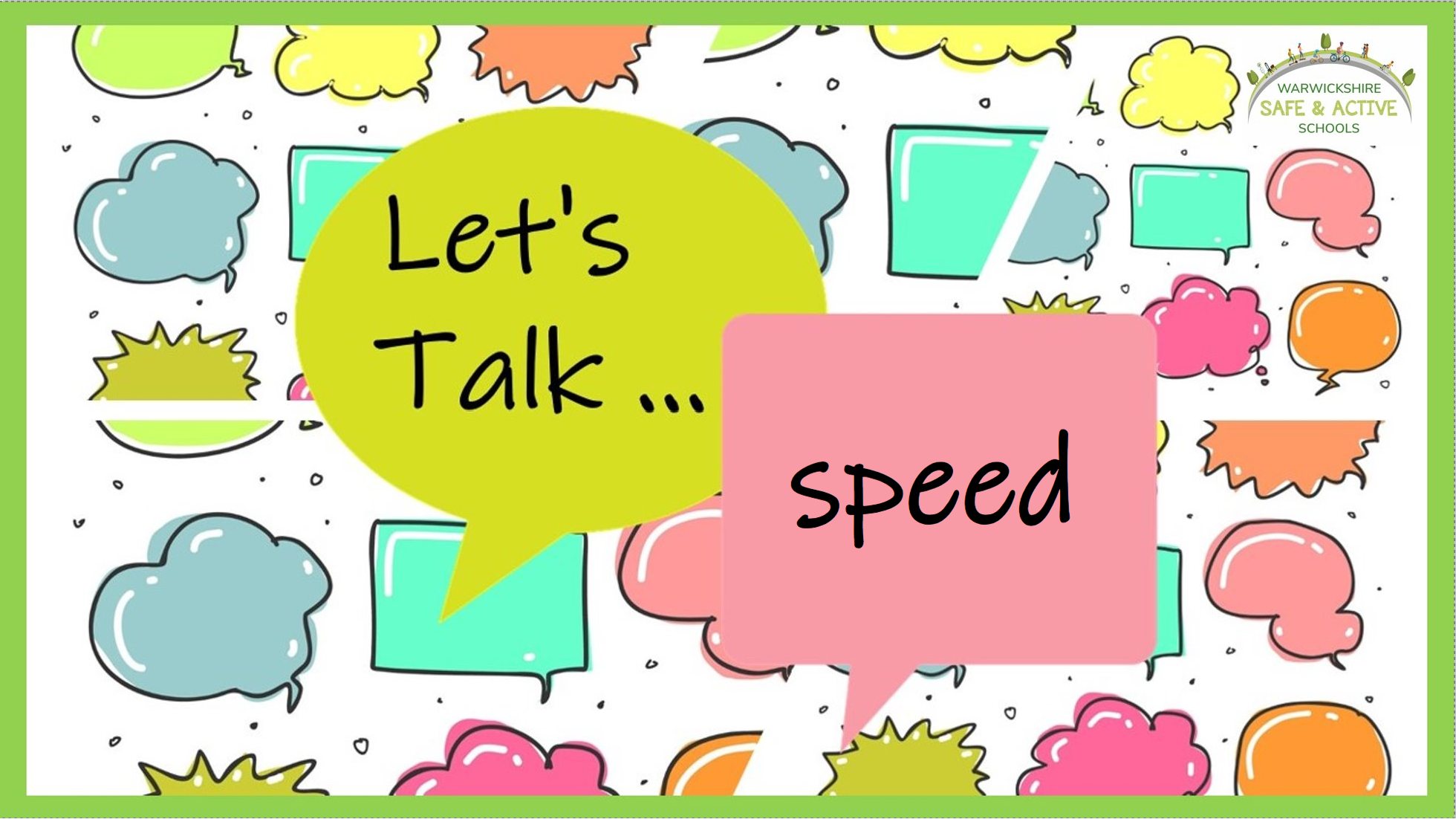 Warwickshire County Council's Road Safety Education Team is supporting Brake Road Safety Week which takes place between 19 and 25 November 2023.
The theme of this year's event is: Let's talk about…Speed, with the goal of starting essential conversations about safe speeds on our roads.
During the week, Warwickshire Road Safety Education Team are working in collaboration with Warwickshire Road Safety partners, including Warwickshire Fire and Rescue Service, to educate, raise awareness and engage in discussions relating to speed and why reducing speed can prevent collisions and save lives.
Focussing on driving at legal, appropriate, and safe speeds for the road and conditions, partners will be delivering presentations in schools and attending Gamecock Barracks to support their Winter road safety campaign.
Recognising that speed has an effect on young people who walk and cycle on their local roads, Warwickshire Road Safety Education Team are also launching a brand-new digital resource for young people aged 4 – 12 years. This resource raises awareness of age-appropriate issues relating to speed and supports young people to be safer road users.
This themed resource can be accessed free of charge by all Warwickshire primary schools for use during National Road Safety Week by contacting Warwickshire Road Safety Education Team at: roadsafetyeducation@warwickshire.gov.uk
Warwickshire Road Safety Partners will also be sharing information and videos on social media to get people thinking and talking about safe speeds.
It's obvious that the faster you drive the longer it will take to stop but do you know your stopping distances?
The Team will be explaining this and sharing some great videos about the physics of speed, how and why children view roads differently and why it's so important for drivers to keep their speed down especially in areas where there may be children and/or young people.
Cllr Jan Matecki, Warwickshire County Council Portfolio Holder for Transport and Planning, said: "As well as urging all drivers to always drive within the speed limit at an appropriate speed for the conditions, we want families to talk to friends and relatives about the roads where they live and how important it is to them that drivers drive at a safe speed.
"Our Children are particularly vulnerable to the forces of a collision and we know many families would choose for their children to walk, scoot or cycle to school if drivers drove at a safe speed because there would be less risk of collisions and the resulting injuries.
"As a Council we are fully committed to encouraging a widespread modal shift from cars to more active travel alternatives in order to realise the many benefits that this delivers from improving health to reducing carbon emissions. We recognise that a part of this work is educating drivers on our roads about safe speeds, particularly in areas where there are likely to be children, and hope with more drivers thinking more about their speed that more of our residents will feel confident in choosing active travel for short journeys."
Residents are encouraged to follow the Warwickshire County Council Road Safety education Team on social media. Facebook @WCCSafeActiveTravel and Twitter @WCCSafe_Active to share these important messages and keep our roads safer for all users.
More information about safe and active travel in Warwickshire can be found online: www.safeactivetravelwcc.co.uk