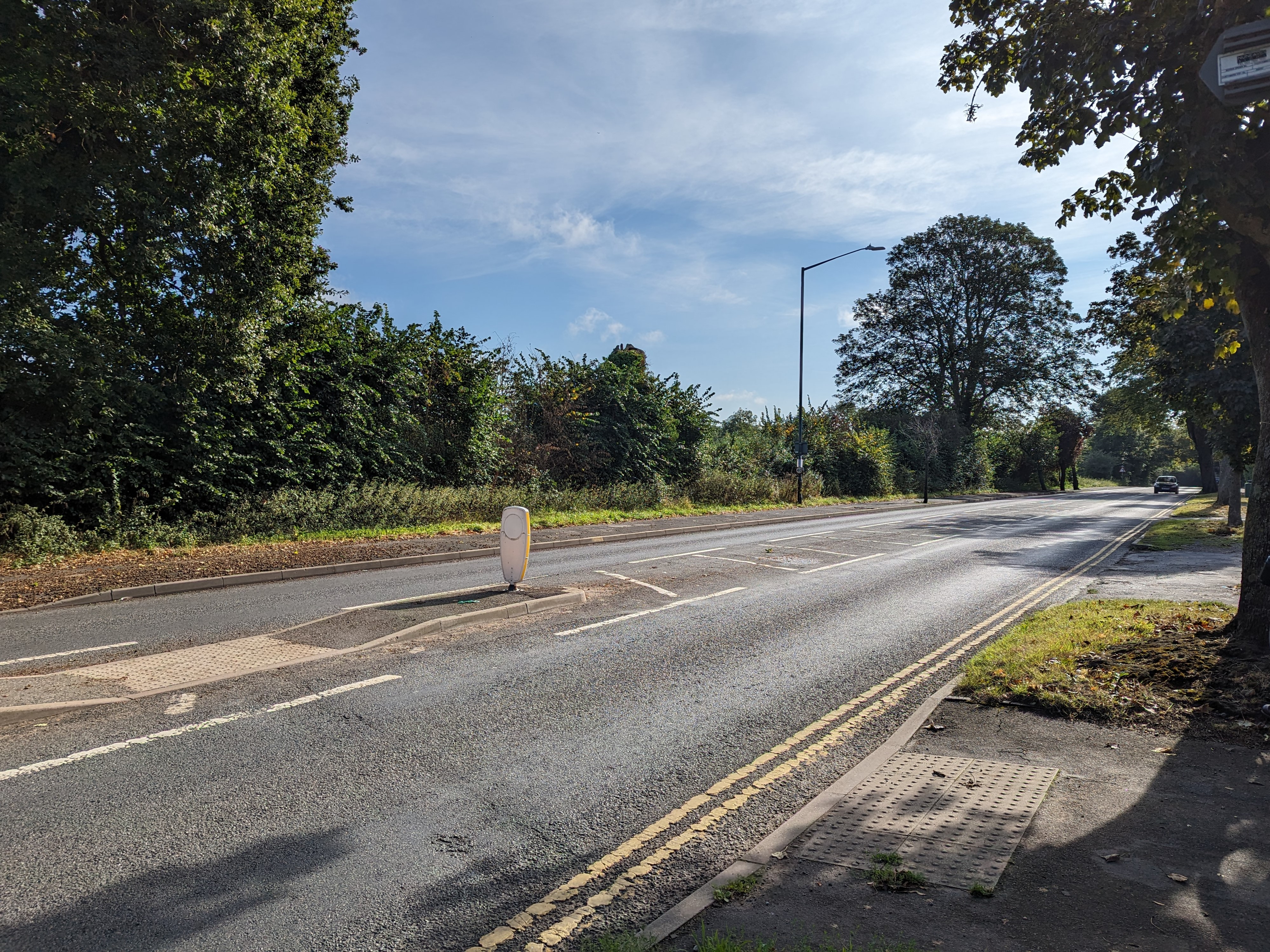 Work on a new signal-controlled pedestrian and cycle crossing is due to start on Radford Road in Leamington Spa on Monday 6 November.
These works follow on from consultation on the proposed crossing during August and September and approval by the Portfolio Holder for Transport Planning in October.
The scheme is funded by the Department for Transport and Sustrans as part of the Paths for Everyone programme which aims to make the National Cycle Network safer and more accessible for everyone.
National Cycle Network Route 41 connects Leamington Spa with Rugby and uses a short section of the busy A425 Radford Road between Newbold Comyn and the Grand Union Canal.
There is further funding in place for future improvements along Route 41, which includes traffic-free trails along the disused railways at Offchurch Greenway, the Lias Line and Great Central Walk.
The Council is working closely with Sustrans and the Canal and River Trust to improve access to the Grand Union Canal near Radford Semele, as well as working with Sustrans and Warwick District Council to sign a diversion route whilst the footbridge at Radford Meadows is temporarily closed.
The works on the Radford Road crossing, which should be completed by early December, will be undertaken by the County Council's Highways Contractor – Balfour Beatty Living Places. There may be some travel disruption during the construction period, therefore motorists may wish to consider changes to travel patterns to avoid delays - maybe travelling at less busy times, using alternative routes, considering car sharing or making trips by bus, on foot or by cycle.
Cllr Jan Matecki, Warwickshire County Council Portfolio Holder for Transport and Planning, said: "I am pleased that works are starting on this important project, which will make it easier for people of all ages and abilities to cross the busy Radford Road and providing residents with safer access to local facilities and recreational opportunities.
"These works are a key link in the development of our wider walking, wheeling and cycling network which is a demonstration of our commitment to not just encourage active travel but to provide the meaningful infrastructure that makes this modal shift both possible and desirable for residents."
More information about the project is available online at https://www.warwickshire.gov.uk/cycling/cycle-route-schemes-consultation/7