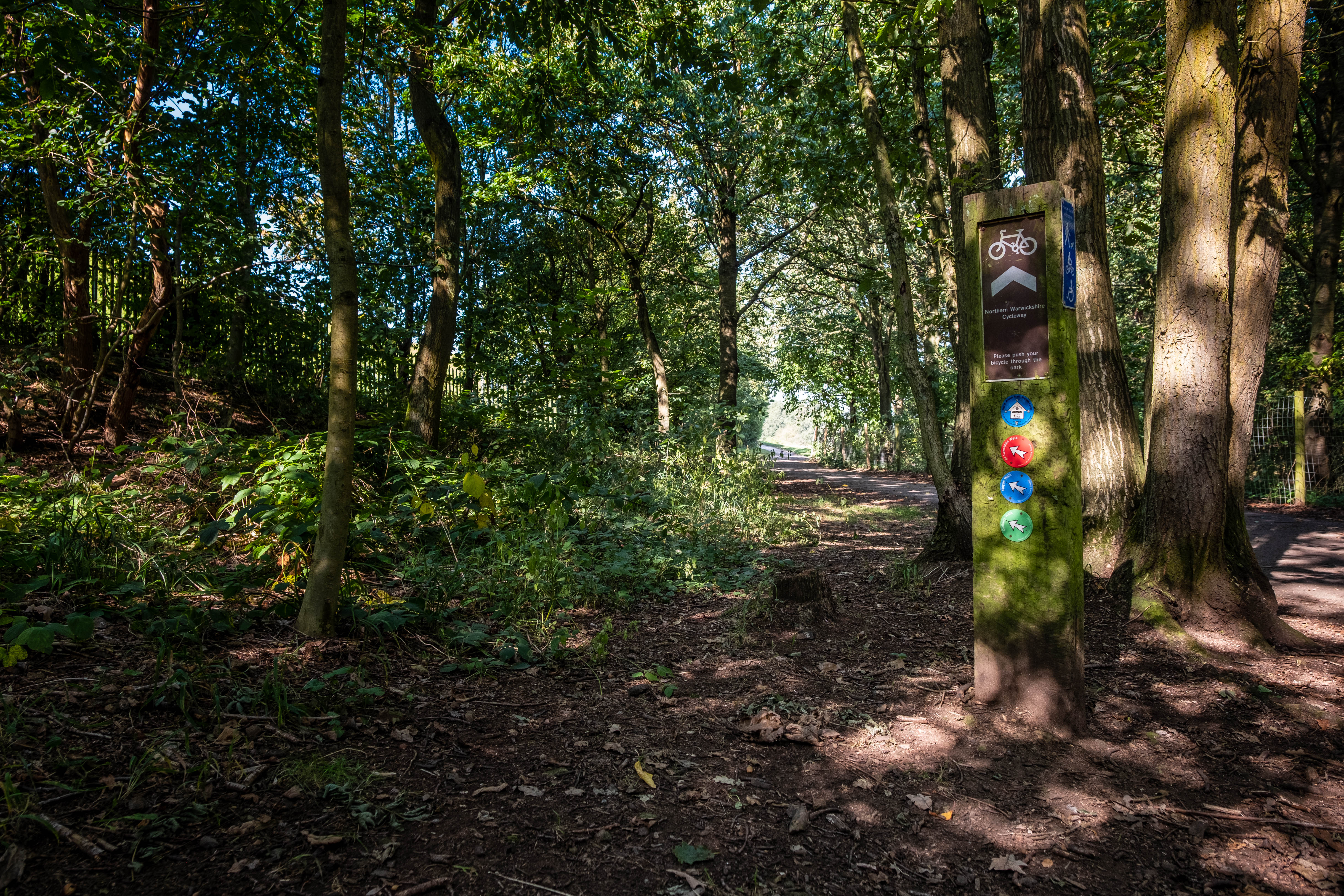 Residents are invited to come along for a guided tour and explore Hartshill Hayes Country Park's ancient woodland this Autumn.
Residents are invited to come along for a guided tour and explore Hartshill Hayes Country Park's ancient woodland this Autumn.
Covering approximately one mile of woodland, this free-to-join one-hour walk provides the perfect opportunity to take a mental break from the stresses of day-to-day life, chatting with the Park's knowledgeable ranger about the fascinating flora, fauna and history of the park along the way. The tour will take in the tranquillity of this ancient hilly woodland and, on a clear day, provide views across four counties.
This Autumn, sessions will be taking place on:
Sunday 26 November 2023 at 10 am; and
Sunday 10 December 2023 at 10 am.
All ages are welcome on these tours, wet-weather clothing may be needed, and residents are asked to please make sure to wear suitable footwear. Residents can book a place here: Sunday Strolls at Hartshill Hayes Country Park Tickets, Multiple Dates | Eventbrite
Most of the 137 acres of Hartshill Hayes County Park is former ancient semi-natural woodland. As a result, the majority of the country park is now classified as PAWS, (Plantations on Ancient Woodland Sites).
The woodland was predominantly cleared and planted in the 1950s with Hybrid Larch, Red Oak and Scots Pine as the Forestry Commission was driven to make woodlands more productive. Despite this, many of the original Small Leaved Lime and Sessile Oak still grow to this day.
Warwickshire County Council took ownership of the woodland in the early 1980's. The long-term management plan has always been to restore the woodland from a plantation on an ancient woodland to a multi-purpose native ancient semi natural woodland. This would offer high value conservation and recreation uses with small scale timber production.
Since taking ownership of the woodland, the area has been subdivided into compartments in order to restore the woodland without significant impact to its current biodiversity and over the last few years licenses have been submitted to carry out felling of the Hybrid Larch and Red Oak.
This felling has been a selective process of gradually thinning trees, which gives an opportunity for natural regeneration from the woods seed bank, slowly restoring it back to a native semi-natural woodland. Although these woods are affected by the introduction of other species, evidence shows that they still retain valuable biodiversity and cultural features from their past.
Active management of woodlands are also beneficial to climate change, increasing tree sequestration of Carbon, reducing pest and disease whilst closely monitoring the woodland health. These management techniques support the Hartshill Hayes woodland as a Country Park for visitors to enjoy for generations to come.
Heather Timms, Warwickshire County Council Portfolio Holder for Environment, Climate and Culture, said: "There are such a huge range of benefits that come from carefully maintaining the natural world.
"Access to nature has been shown to alleviate stress and treat anxiety and depression. Increasing biodiversity and overall woodland health looks more aesthetically pleasing to the eye and the sounds and smells of nature provide a beneficial area for both wildlife and people.
"We are incredibly proud of our Country Parks, which are carefully designed and maintained to educate people and provide them with opportunities to enjoy nature for their physical and mental wellbeing. I hope residents take this opportunity to explore Hartshill Hayes and book themselves a place on a guided tour in November and December."
Looking to the future, the Council is planning to continue to restore Hartshill Hayes woodland to enable wildlife to thrive. Climate change is always at the heart of this activity and climate resilience is something it adopts into all woodland management plans, which are not just planning for the next 10 years but planning for thousands of years to come.
Find out more about Hartshill Hayes Country Park, here: https://countryparks.warwickshire.gov.uk/homepage/5/hartshill-hayes-country-park
View the range of events and activities taking place at Warwickshire's Country Parks here: Warwickshire Country Parks Events | Eventbrite
For more information about how Warwickshire County Council is facing the challenges of the climate change emergency, visit: https://www.warwickshireclimateemergency.org.uk/
Get the latest news about how Warwickshire County Council and partners are facing the challenge of the climate emergency and how you can get involved: http://eepurl.com/hrk-zf