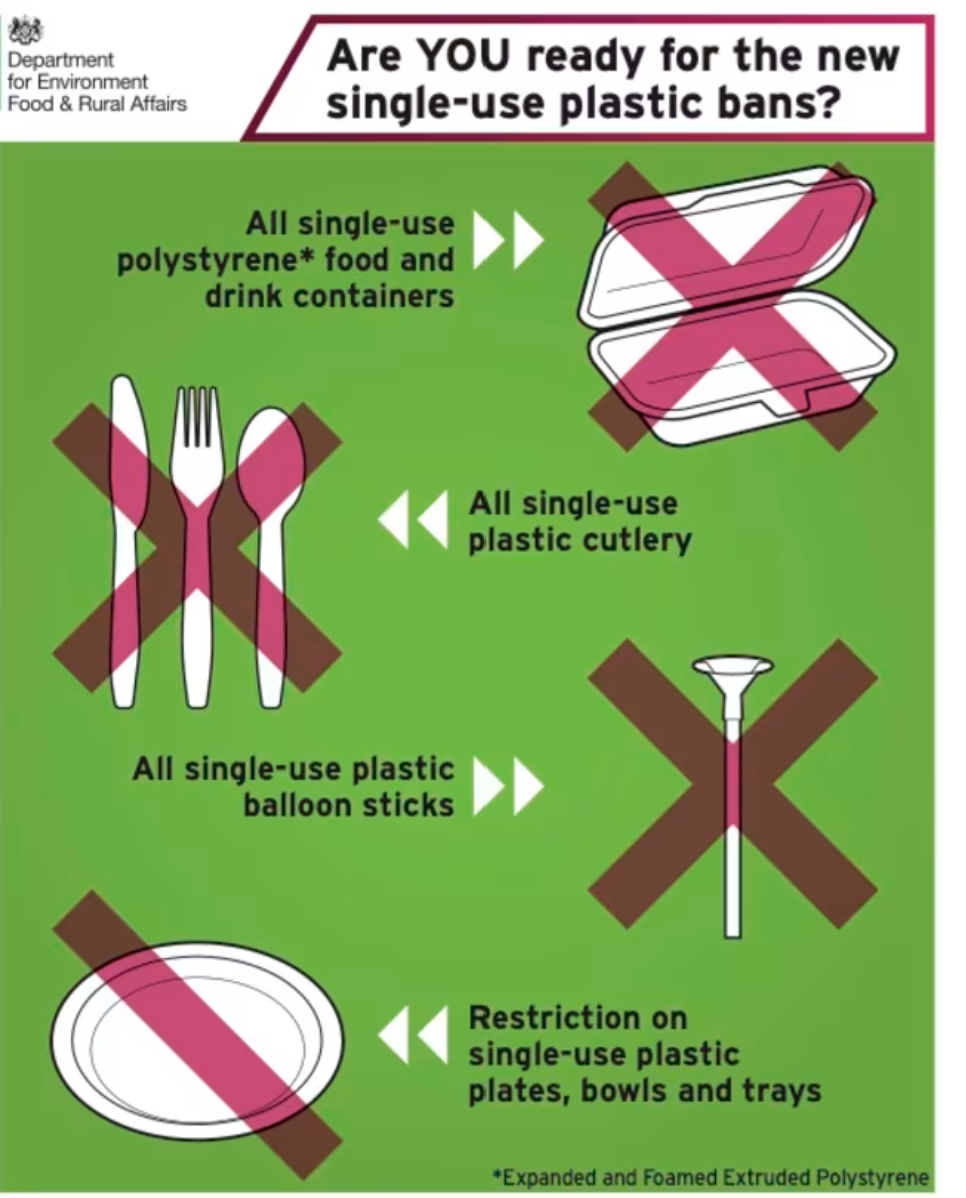 Warwickshire County Council's Trading Standards Service is reminding local businesses that a national ban on single-use plastics came into force on 1 October 2023.
On Sunday 1 October 2023, new legislation came into effect that saw the banning of a range of single-use plastic items, as well as imposing strict restrictions on the supply of others. Plastic cutlery, balloon sticks and polystyrene cups have all been banned from sale by any business, regardless of their industry and the supply of single-use plastic plates, trays and bowls are now restricted.
This new ban on single-use plastic items is the next big step in the mission to crack down on harmful plastic waste. It aims to protect the environment and help to cut litter – stopping plastic pollution dirtying our streets, rivers and oceans and threatening our wildlife and biodiversity.
In the first instance, Warwickshire County Council Trading Standards Service are directing all local businesses to the following advice on Business Companion: https://www.businesscompanion.info/en/quick-guides/miscellaneous/single-use-plastics
Businesses that require further advice about the new legislation can contact Trading Standards, via the Citizens Advice Consumer Service, on 0808 223 1133.
Cllr Andy Crump, Warwickshire County Council Portfolio Holder for Fire and Rescue and Community Safety, said: "It's important that businesses across Warwickshire are aware of the new single-use plastic ban and the range of products that it includes. Our trading standards service is available to help and advise any business wanting to know how this new and important legislation relates to them."
More information about trading standards in Warwickshire can be found online: https://www.warwickshire.gov.uk/tradingstandards