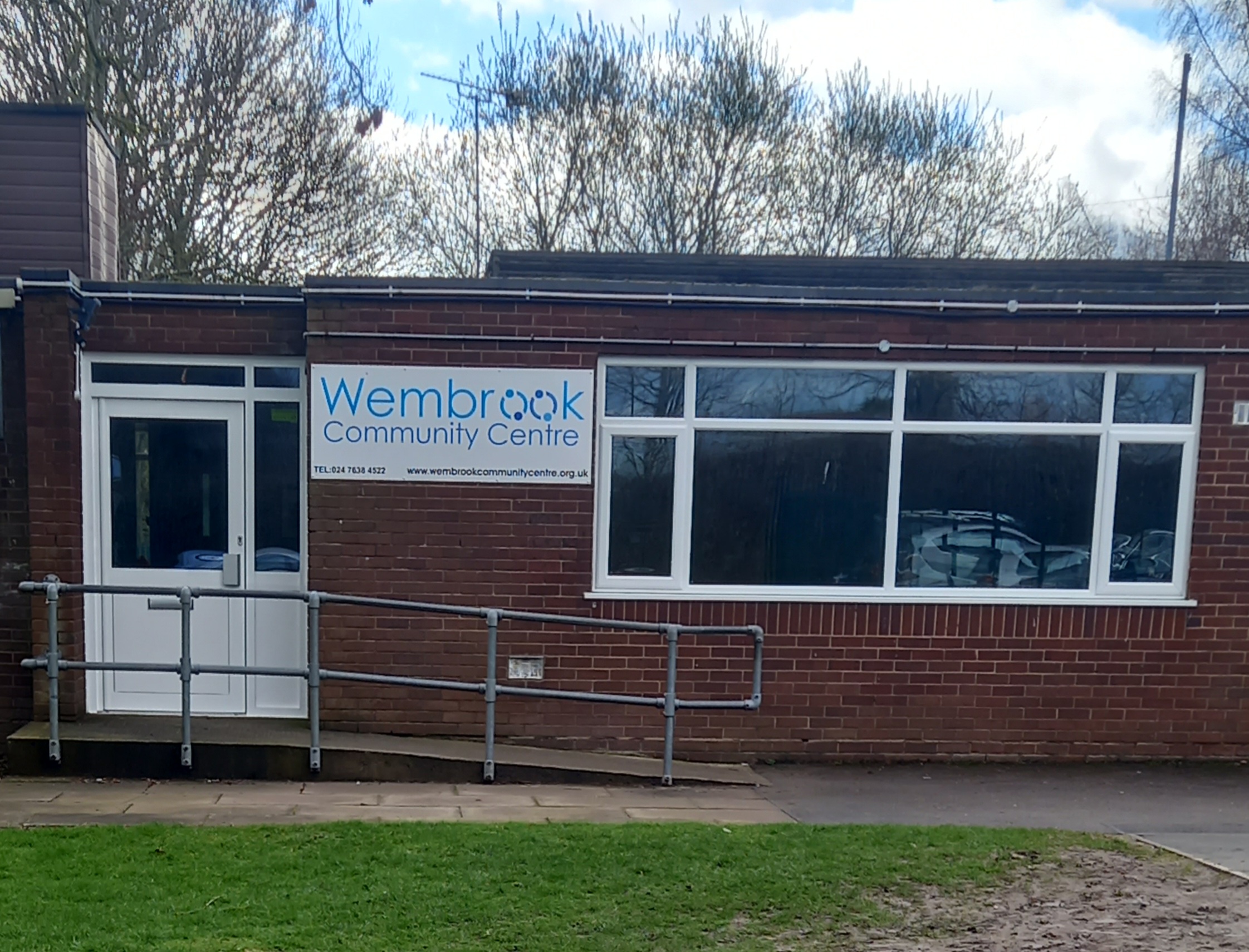 The immediate future of a much-loved community centre that brings residents together in Nuneaton Wembrook has been secured thanks to funding from Warwickshire County Council.
Wembrook Community Centre Ltd has been awarded £15,883 from the Council's Green Shoots Community Climate Change Fund to deliver its Warm and Well project, which has seen the centre's ancient boiler replaced with a modern, more effective and efficient, alternative.
Alongside the new boiler, the Green Shoots funding is also paying for the replacement of the centre's front door and entrance, as there were previously gaps, which was creating significant heat loss and increasing the amount that is cost to heat the building annually.
Wembrook Community Centre is located at the heart of an area of Nuneaton that has statistically high levels of social deprivation and provides a range of services within the local community.
The improvements to the centre will provide a safe, warm accessible environment where residents will be able to continue to access this important range of support for generations to come.
Cllr Heather Timms, Portfolio Holder for Environment, Climate and Culture, said: "This project is another great example of the co-benefits that are inherent in many of the changes that we all must make to address the climate change emergency.
"Through the replacement of the old boiler and frontage, the Community Centre will be able to dramatically reduce its carbon footprint whilst also reducing energy costs.
"The local people who visit the centre can join other members of their local community and have companionship, be warm and comfortable, while cutting their energy bills at home and further reducing the local carbon footprint."
William Sheppard, Secretary from at Wembrook Community Centre, said: "The centre was delighted to receive this Green Shoots funding!
"The old boiler had come to the end of its life span and draughts from the old door did not help keep the centre warm. The new boiler has ensured the centre is heated efficiently, which is reducing costs, The new door has ensured the heat stays in the building and has enhanced the appearance and safety of the site and our users have already noticed the positive difference."
The £1m Green Shoots Community Climate Change Fund is allocated by Warwickshire County Council and supports a wide range of small, community-powered initiatives across Warwickshire in addressing the climate change emergency.
More information about Wembrook Community Centre can be found online: https://www.wembrookcommunitycentre.com/
A full list of projects that will receive Green Shoots Community Climate Change funding can be found here: https://www.warwickshire.gov.uk/regeneration-projects/green-shoots-community-climate-change-fund-2022/5
For more information about the Fund, visit: www.warwickshire.gov.uk/greenshootsfund
For more information about how Warwickshire is facing the challenges of the climate change emergency, visit: https://www.warwickshireclimateemergency.org.uk/
Get the latest news about how Warwickshire County Council and partners are facing the challenge of the climate emergency and how you can get involved: http://eepurl.com/hrk-zf