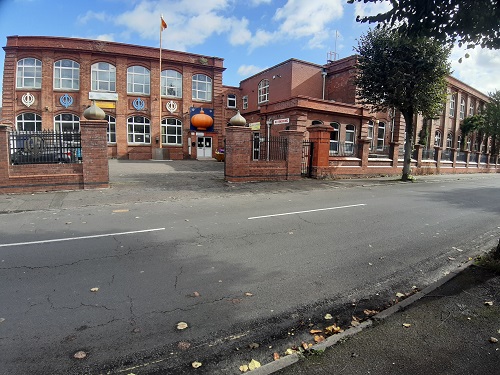 Nuneaton's popular Sikh Mission Resource Centre is set to become more energy efficient thanks to funding from Warwickshire County Council.
The Warwickshire County Council's £1m Green Shoots Community Climate Change Fund supports a wide range of community-powered initiatives across Warwickshire that are addressing the climate change emergency.
Shri Guru Tegh Bahadhur Gurdwara on behalf of the Nuneaton Sikh Mission Resource Centre has been awarded £25,000 in Green Shoots funding to add modern insulation to the ceilings and walls of the building.
The Sikh Mission Resource Centre is a very popular community venue, open to people of all faiths and backgrounds from all over Nuneaton, Bedworth, and North Warwickshire. The centre has a long history of offering a range of services and activities from a well-used day care centre, music, language and numeracy classes for both children and adults, gym facilities with free weights and cardio machines and a Digital Club which helps adults to make full use of their digital devices such as mobiles phones and tablets.
The existing Resource Centre building is a solid wall construction with no insulation cavities in the walls and a ceiling which also has no insulation. As a result of this, the building is losing heat in every direction making it energy inefficient and prone to extensive damp.
The Green Shoots funding will be used to pay for insulation for the entire building, including allthe walls and ceiling. It is expected that this will reduce the loss of heat by over 40% and deliver a cost saving of around £58,000 over a 10-year period. The money that the centre saves on heating the building will be put directly back into its offer of services, enabling many of them to be expanded over the coming years.
Cllr Heather Timms, Portfolio Holder for Environment, Climate and Culture, said: "This is another fantastic high-value Nuneaton-based project that we were happy to fund through our Green Shoots funding.
"Not only will this project have a positive impact on the Centre's carbon footprint, it will also help them to deliver cost savings that will enable them to continue and expand the vital work that they do in the local community."
More information about Nuneaton's Sikh Mission Resource Centre can be found online: https://www.worldgurudwaras.com/gurudwaras/sri-guru-teg-bahadar-gurdwara/?utm_content=cmp-true
A full list of projects that will receive Green Shoots Community Climate Change funding can be found here: https://www.warwickshire.gov.uk/regeneration-projects/green-shoots-community-climate-change-fund-2022/5
For more information about the Fund, visit: www.warwickshire.gov.uk/greenshootsfund
For more information about how Warwickshire is facing the challenges of the climate change emergency, visit: https://www.warwickshireclimateemergency.org.uk/
Get the latest news about how Warwickshire County Council and partners are facing the challenge of the climate emergency and how you can get involved: http://eepurl.com/hrk-zf