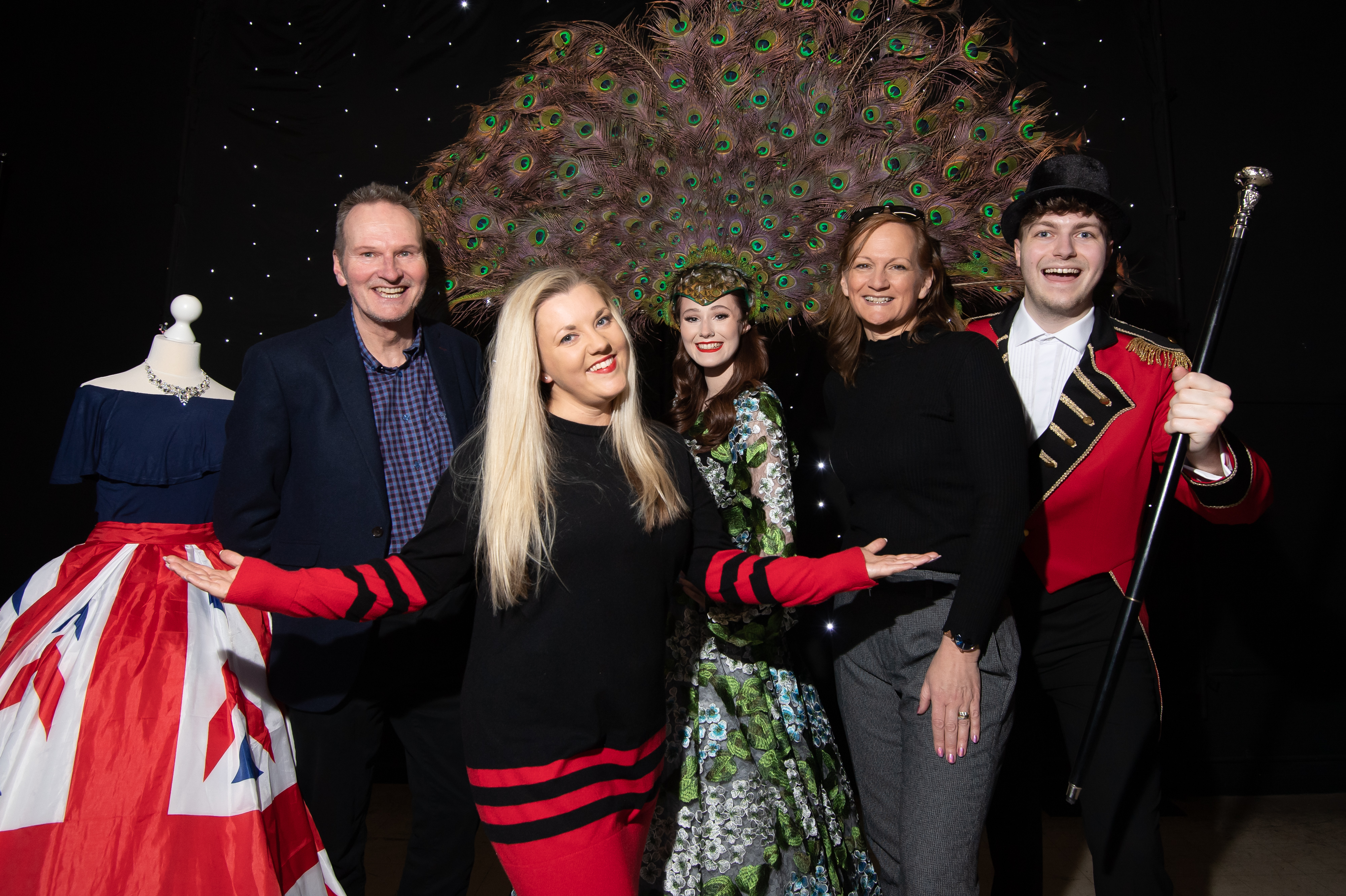 "Helena helped me look into areas I hadn't even thought of and it was excellent to have somebody to bounce ideas off and talk things through with."
The show is definitely going on for a Bedworth-based entertainment business that has emerged from the challenges of the pandemic to become 'bigger and better' than ever.
Sarah Harding toured the likes of New York, Ibiza and Dubai as a performer before returning home in 2017 with a desire to set up her own business. After achieving success performing as a tribute to Elsa from the Frozen movies at children's parties, Sarah launched D'May Entertainment - named after her grandmother Doreen May.
This swiftly grew into a brand that utilised its founder's musical theatre background to write and produce shows for corporate clients, along with tribute shows and family entertainment. But this success was stalled during the Covid-19 outbreak as Government restrictions bring the entertainment industry to a virtual halt.
"It was really hard with Covid, as it threw a massive spanner in the works," Sarah said. "We were told we couldn't work any more and went virtual for a while.
"But since coming back I have completed my Masters Degree in Musical Theatre, passing with the highest grade of Distinction at Associated Studios Drama School London, as I really wanted to keep on top of my skills and knowledge. As the world has reopened we've really come back with a bang. The industry is growing bigger and better than ever before and so is the business."
Key to D'May Entertainment's revival was support through Project Warwickshire, a free recovery and growth business support programme to help companies in the tourism, leisure and hospitality sectors in the wake of the pandemic. Project Warwickshire is funded by the European Regional Development Fund and Warwickshire County Council and delivered by Coventry and Warwickshire Chamber of Commerce in collaboration with Shakespeare's England and Northern Warwickshire Tourism.
Chamber business adviser Helena Bassett worked with Sarah as restrictions were eased, providing support with business planning, writing bids, cash flow analysis and access to workshops.
With Project Warwickshire's support, D'May Entertainment has not looked back, with a growing number of performers being added to its ranks who are contracted in on a gig-to-gig basis. In 2022, the business won a coveted contract with the Birmingham-based Commonwealth Games and, more recently, has added a freelance business and production co-ordinator.
"Helena really helped me with the business side of things," Sarah explained. "I have studied business, so I had quite a good idea of what it entailed but she helped me look into areas I hadn't even thought of and it was excellent to have somebody to bounce ideas off and talk things through with.
"We have achieved some excellent contracts at the likes of Twycross Zoo, Lichfield Garrick Theatre and the Midlands sites for Hickory's Smokehouses. We want to keep growing from there.
"My passion is creative production shows, it's what I absolutely love doing and want to continue producing creative and innovative entertainment solutions, working with top UK attractions and hotels."
Helena added: "It was great to work with Sarah and be able to support her business as it re-emerged after the restrictions in place during the global pandemic were eased.
"Sarah's passion for the industry and the business shone through and it's great to see that with our help, D'May Entertainment is winning new contracts and taking on more people on a freelance basis too."
Warwickshire County Council's Contract and Project Monitoring Officer Hayley Lineker said: "The pandemic was such a challenging time for businesses in the entertainment sector and for D'May Entertainment to have come through it with such strength success is a real tribute to Sarah and all involved. I am delighted that the support from Project Warwickshire was of such high value."
* To find out what other support is available to your business, please call CWLEP Growth Hub on 0300 060 374