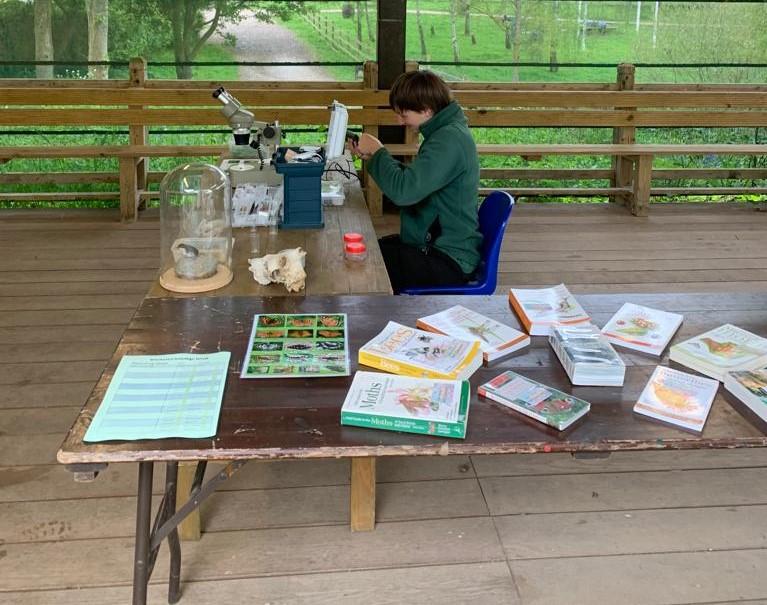 During a recent "BioBlitz" event, visitors to Ryton Pools Country Park spotted six species that had never been seen at the site before.
The event was organised as part of the national Big Help Out held during the coronation weekend, and saw more than fifty visitors given magnifiers, shaker sheets and recording sheets before they set out to explore the diverse habitats across the park. Smaller creatures were brought back to the visitor centre in pots, where the ranger team were on-hand to help identify the different species.
The event included a guided walk along one of the park's regular recording routes, giving visitors access to areas that aren't typically open to the public, where they were shown some of the conservation work routinely carried out by the ranger team.
Among the recorded species were the Nut-Tree Tussock Moth, a Kentish Snail, a Copse Snail, a Soldier Beetle (Cantharis Decipiens), a Chequered Click Beetle, and a Kidney-Spot Ladybird. While the Kentish Snail is a recent introduction to the UK, the remaining species are relatively common. However, the discoveries indicate the importance of carefully examining the surrounding wildlife and show that many species can go unnoticed until they are at risk of significant population decline.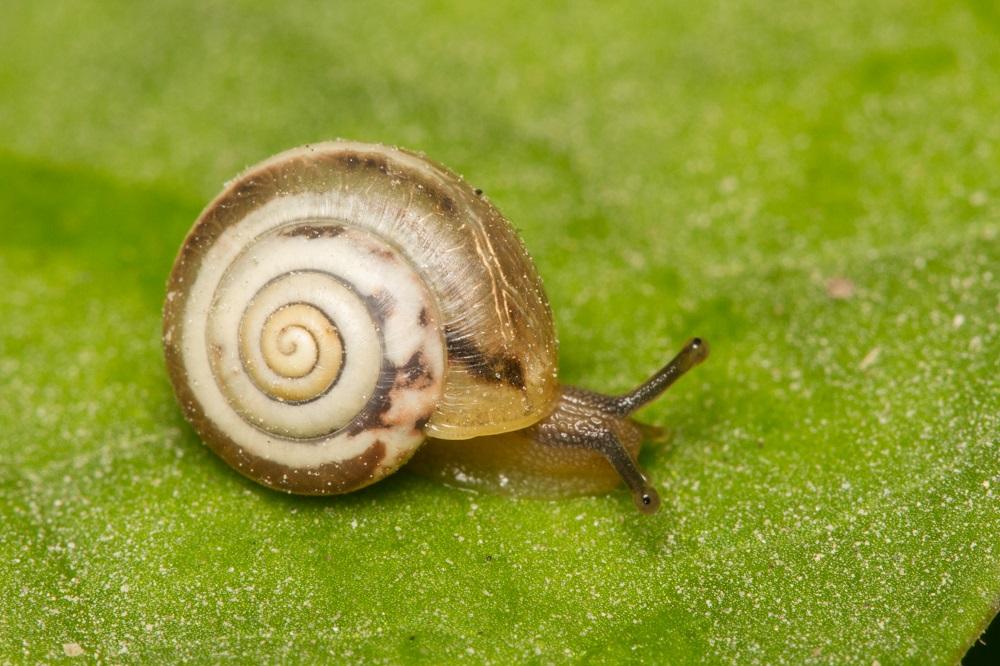 Kentish Snail
The ranger team at Ryton Pools have recently celebrated a number of additions to the park's species list, including the Spring Plasterer Bee. Found at the site in March, this species has not been recorded anywhere else in Warwickshire. The list of bee species at the park now stands at an impressive 82, thought to be one of the best single site lists in Warwickshire. The diverse range of bee and other species indicate that the park's ecosystem is healthy and able to support a rich tapestry of wildlife.
For visitors that missed out on the 'BioBlitz' event, there is another opportunity to get involved by joining the next regular Weekend Wildlife Walk, which takes place on Sunday 28 May. For more information or to book a place on the walk at Ryton Pools, visit the Warwickshire Country Parks Eventbrite page: https://bit.ly/3rhMtqG
Councillor Heather Timms, Portfolio Holder for Environment, Climate and Culture at Warwickshire County Council, said: "We're thrilled at the exciting discoveries made by our visitors, who are helping to strengthen our understanding of the natural environment by looking at it a little more closely. By bringing children into the parks and getting them involved with recording nature, we hope to inspire the next generation of nature enthusiasts."
Ben Coleman, Specialist Habitat Ranger at Warwickshire Country Parks, said: "It was fantastic to see so many families engaging with citizen science in this way to aid our understanding of the overall species mosaic at Ryton Pools. Even after a decade of recording wildlife, there are still new species to be found and extra pairs of eyes are always a welcome addition to surveying the site. A huge thank-you to everyone who came and contributed to a very successful BioBlitz!"
For more information about Warwickshire's Country Parks, visit: www.countryparks.warwickshire.gov.uk