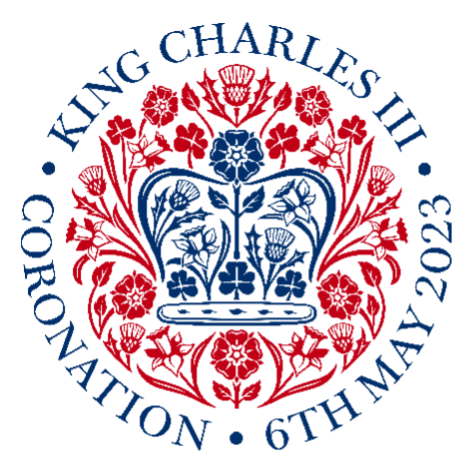 Warwickshire's Country Parks are set to be the perfect destination to celebrate the coronation of King Charles III.
With free parking and a range of activities planned at country parks and greenways throughout the County, there is something for everyone to get involved with the weekend of celebrations.
Throughout the bank-holiday weekend at Kingsbury Water Park and Ryton Pools Country Park, families will be able to enjoy royal-themed trails in which children can search for clues, with those who complete the trail to be entered into a prize draw to win a toy swan. The remaining country parks and greenways will be hosting self-led coronation trails in which children can search for pebbles featuring royal-themed designs.
The King's representative in Warwickshire, Lord Lieutenant Tim Cox, will be marking the occasion by unveiling trees that have been planted for the coronation at each of Warwickshire's Country Parks. These trees will provide a legacy of the celebrations for future generations to enjoy.
On Sunday 7 May, as part of The Big Lunch, when the nation is being encouraged to get together with their families, neighbours and friends to share friendship, food and fun, Kingsbury Water Park will be offering circus-style entertainment for people of all ages, including face painting, circus skills workshops, and magicians. There will also be a market at which stallholders will be selling locally produced goods and artisan products. Alongside the market will be a variety of food concession stands selling burgers, ice-cream and more, in addition to the onsite café offering food and refreshment. The magnificent Echills Wood Railway will be operating miniature stream trains as normal, with tickets costing as little as £1.50 each.
Similarly on the Sunday, Ryton Pools Country Park will be offering a selection of activities to enjoy including a brass band and face painting, in addition to the onsite café being open and serving a BBQ.
On Monday 8 May, Ryton Pools and Kingsbury Water Park are offering a chance for visitors to get involved with voluntary conservation work as part of the Big Help Out. The national campaign aims to get more people volunteering who have not considered it, or who may not have been able to in the past. The initiative also highlights how important volunteering can be – whether it be for an hour, a day, or on a regular basis – to benefit both the communities and the people who take part.
At Ryton Pools visitors can get involved in a 'BioBlitz', working together to find and identify as many species as possible. Bug collection pots will be provided, and rangers will be on hand to help identify the findings, provide information about the creatures, and help log the survey results.
At Kingsbury Water Park, there will be the opportunity to meet regular country park volunteers to find out what they do and how to get involved in outdoor volunteering. Visitors are invited to put on some old clothes and get their hands dirty, guided by regular volunteers and rangers to carry out practical conservation and maintenance work on the day.
Although completely free to take part, both volunteering events require booking, which can be done via the Warwickshire Country Parks Eventbrite page. There is no need to book for the other activities or events, but with the Country Parks expecting to be busy, early arrival is advised.
Mark Ryder, Strategic Director for Communities at Warwickshire County Council, said: "Warwickshire's Country Parks are proud to host a series of events to mark the coronation of King Charles, as we come together to celebrate a momentous occasion in our nation's history. From family-friendly activities to voluntary conservation work, our parks offer the perfect setting for communities to unite and commemorate this historic event."
"Our country parks and greenways cover some of Warwickshire's finest and most varied natural landscape, providing the perfect backdrop to celebrate the beginning of the reign of Kings Charles III who shares our passion for nature conservation."
For more information on the events taking place at Warwickshire Country Parks over the weekend, visit countryparks.warwickshire.gov.uk.
For more information about events happening across Warwickshire over the coronation weekend, visit https://www.warwickshire.gov.uk/coronation