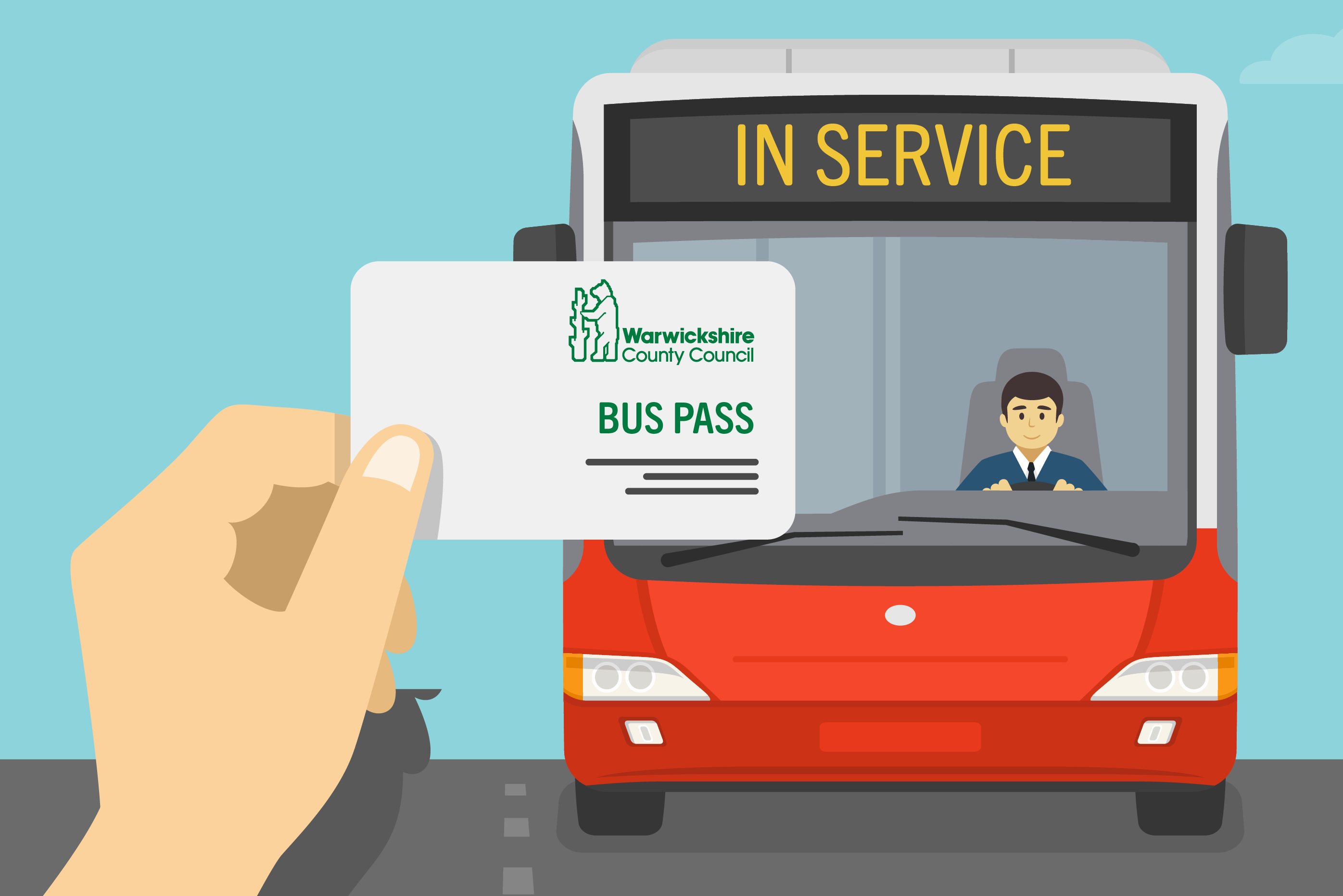 It's great news for residents as more than ever before are set to benefit from improved concessionary travel provisions in Warwickshire.
Warwickshire County Council has recently undertaken a review of its Free Bus Pass (Concessionary Travel) Scheme, which provides free bus travel for eligible older and disabled residents in the county.
The report on this review was presented to the Cabinet on Tuesday 18 April 2023 and highlighted the challenges faced by the scheme, including rising costs and changing levels of demand.
Cabinet agreed:
The continuation of the Warwickshire County Concessionary Travel Scheme for a further period of five years, from 1 April 2023 until March 2028;
The introduction of all-day travel for holders of disabled person's passes below state retirement age, for a trial period of 12 months to commence as soon as possible after 1 April 2023; and
To further explore a stand-alone discretionary scheme for other groups of individuals and undertaking a feasibility study into introducing companion passes.
Mark Ryder, Strategic Director of Communities at Warwickshire County Council, said: "The Free Bus Pass (Concessionary Travel) Scheme is a vital service for many older and disabled residents in Warwickshire, and we are committed to ensuring that it not only remains sustainable in the long term but also provides additional benefits such as increased flexibility and improved access to essential services. We are confident that these changes to the scheme will achieve these goals for a larger number of residents than ever before."
More information about concessionary bus travel in Warwickshire can be found here: https://www.warwickshire.gov.uk/free-bus-travel-older-people-people-disabilities-1
Warwickshire County Council is currently asking what people think on bus services in the County. People can give their thoughts by visiting: https://citcom.co.uk/info/warwickshire-bus-survey/
A copy of this Cabinet report can be found here: https://democracy.warwickshire.gov.uk/documents/s30243/Free%20Bus%20Travel%20Concessionary%20Travel%20Scheme%20Review.pdf