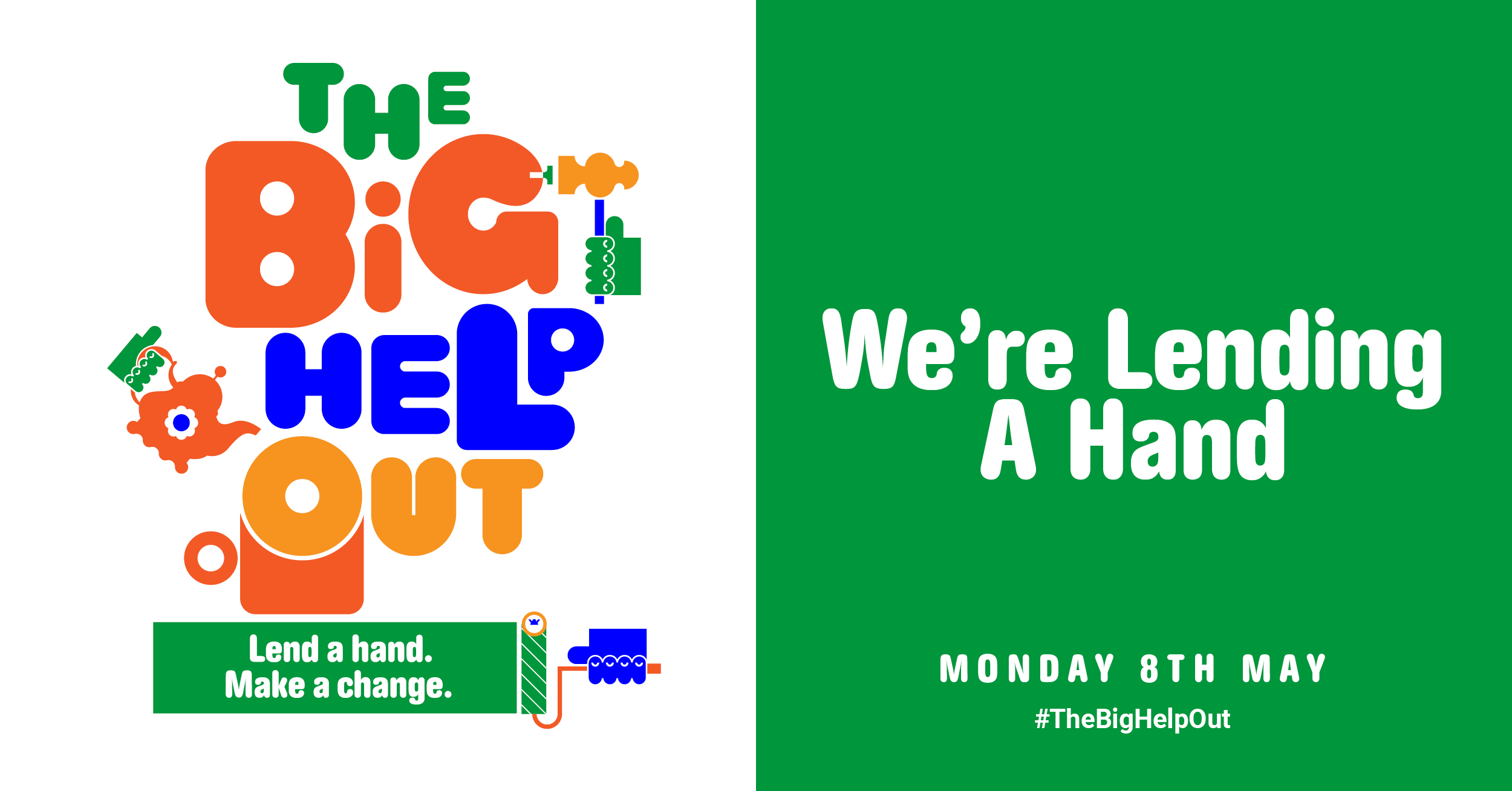 Lend a hand. Make a change.
To mark King Charles III's Coronation on 6-8 May bank holiday weekend, Warwickshire residents are invited to step forward and support The Big Help Out, an official Coronation initiative. The campaign encourages people across the country to lend a hand, make a change, and have a go at different types of volunteering. To support this, Warwickshire County Council is also sharing a variety of ways people can get involved in volunteering to help the people and good causes in their local area.
The Big Help Out campaign aims to get more people volunteering who traditionally have not considered it, or who may have experienced barriers or challenges to doing so in the past. The initiative also highlights how important volunteering can be – whether it be for an hour, a day, or on a regular basis – to benefit both the communities and the people who take part.
Through volunteering, you can:
meet new people
develop new skills
enhance your CV
increase your confidence
try something new
make a difference to your local community
From checking in on someone who would enjoy a bit of company to volunteering for a charity, there are plenty of ways that people across Warwickshire can get involved. Thousands of volunteering opportunities are already available on The Big Help Out app, which is available to download for free from the AppStore or Google Play. People can use the app to search for nearby volunteering opportunities by postcode, type of activity, or the organisation they would like to volunteer with. Plenty of volunteer activities are still expected to be added onto the app before the bank holiday coronation weekend.
Organisations, individuals, or businesses can also organise and register their own volunteering events on The Big Help Out app or website, and spread the word by downloading free content from The Big Help Out toolkit to show their support.
Warwickshire County Council (WCC) has a variety of ongoing volunteer opportunities that individuals can take part in, from helping at Warwickshire Country Parks, assisting in local libraries, to getting involved in timebanking or becoming an Independent Panel Member to hear school admissions appeals. Find out more at www.warwickshire.gov.uk/volunteering.
WCC will also be sharing a series of volunteer case studies on the WCC website in the coming weeks to showcase a variety of organisations, groups, and opportunities for people get inspired and find out where and how they can try volunteering across the county. Further volunteering opportunities across Warwickshire can also be explored through Warwickshire Community and Voluntary Action (WCAVA).
Monica Fogarty, Warwickshire County Council's Chief Executive, said:
"Volunteering even a small amount of time is something we can all contribute this May as part of the Coronation celebrations - from providing our neighbours with a cup of tea and some company, to supporting the work of good causes and larger charities and organisations. Not only does volunteering make a huge difference to other people's lives, but it can also help to improve our own mental and physical health and wellbeing.

"Stepping forward to support The Big Help Out will make a real difference to people in Warwickshire's local communities, and I encourage everyone to get involved in this fantastic community powered opportunity to help make Warwickshire the best it can be."
The Big Help Out campaign was created by Shaping the Future with Volunteering in partnership with the Together coalition, who believe volunteering can play a transformative role in building kinder, closer, and more connected communities by bringing people together and bridging divides.
Tim Cox, His Majesty's Lord Lieutenant of Warwickshire, said:
"The Big Help Out is a great initiative that encourages everyone to try volunteering and help improve the lives of others. In Warwickshire we have a thriving and robust voluntary and charitable sector, and The Big Help Out campaign recognises the importance of volunteer work to our local communities, as well as highlighting those who work selflessly and contribute their time to make a positive impact."
If you know a volunteer group or organisation whose exceptional efforts deserve to be recognised, WCC and the Warwickshire Lieutenancy are encouraging residents to submit volunteer nominations from 1 April for The King's Award for Voluntary Service. The KAVS is an annual award acknowledging the outstanding work delivered by volunteers who benefit their local communities and is the highest award a voluntary group can receive in the UK. Find out more at www.gov.uk/kings-award-for-voluntary-service.
To find out more about the Coronation in Warwickshire, visit www.warwickshire.gov.uk/coronation