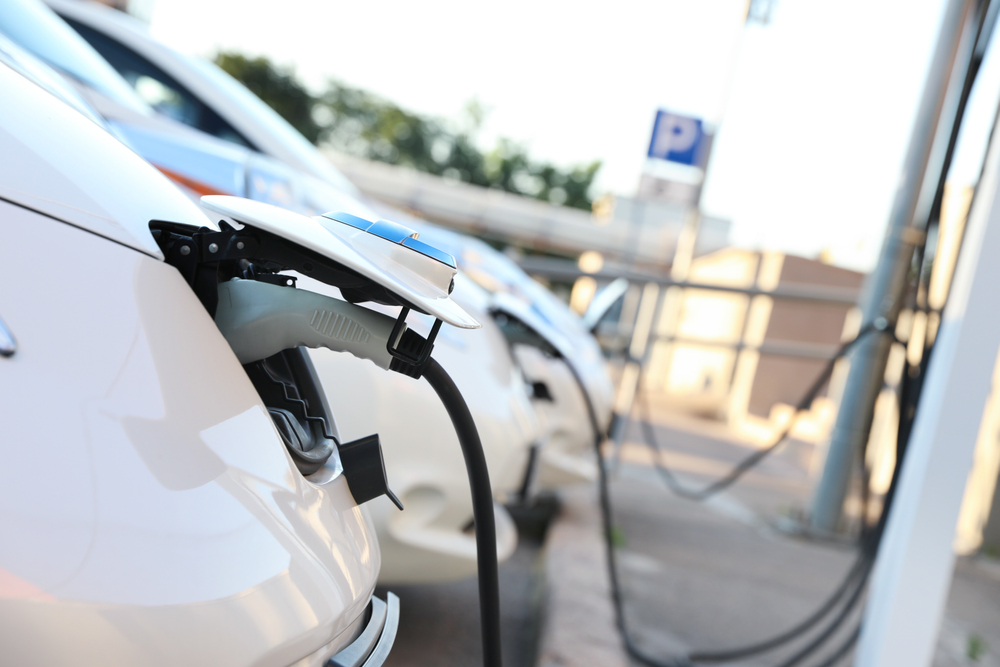 It's great news for Warwickshire's net-zero ambitions as a new report finds a high adoption rate of Ultra Low Emissions Vehicles (ULEV) in the County.
The report, published by Footprint Positive, rated Warwickshire as 4th in the whole of the UK for the adoption of ULEV. The report noted that Warwickshire has shown consistent growth over the last 5 years, taking it from 0.169% in 2016 to 2.53% in 2021.
For many of us, cars are a necessary part of our lives. We use them to get to work, take trips or run errands. However, cars also produce CO2 emissions which cause pollution and climate change. Luckily, car manufacturers have been working on cleaner alternatives, such Ultra Low Emission Vehicles (ULEVs).
ULEVs are vehicles that emit 75 grams of CO2 or less per kilometre. Given the urgency of the environmental crisis and the contribution of car CO2 emissions to global warming, they will play an important part in reaching net zero for the transport sector and are an indicator of progress towards this important goal.
Alongside residents and businesses switching to ELEVs, Warwickshire County Council has also been making changes to reduce its emissions from transport. The Council operates a fleet of over 700 vehicles of all shapes and sizes that include:
Fire appliances;
Specialist transport buses;
Gritters
Staff pool cars; and
A variety of service-specific support vehicles (waste, forestry, libraries etc).
In 2014/15, carbon emissions from Warwickshire's fleet of vehicles were 1,396 tonnes of CO2, in 2019/20, this had dropped to 1,181 tonnes of CO2. This drop in emissions is accounted for by some key initiatives such as the environmentally conscious purchasing of replacement vehicles and demand responsive public transport.
Cllr Heather Timms, Warwickshire County Council's portfolio holder for Environment, Heritage and Culture, said: "We've been choosing new vehicles that are rated for their low emissions, introducing more demand-responsive public transport and investing in infrastructure for our residents to be able to switch to electric vehicles. Whilst there is more to do, we are very proud of the efforts that have been made so far to reduce the emissions from vehicles across Warwickshire.
"It's great news that Warwickshire has been recognised in the Footprint Positive report for its impressive adoption of ULEVs and another indication of us working together to create a Warwickshire that is sustainable now and for future generations."
The report from Footprint Positive is available here: https://footprint-positive.com/blog/news/ulev-adoption-across-counties/
Find out more about the decarbonisation of Warwickshire Fleet of Vehicles here: https://www.warwickshire.gov.uk/news/article/3307/great-big-green-week-2022-reducing-the-emissions-from-transport-at-warwickshire-county-council
For more information about how Warwickshire County Council is facing the challenges of the climate change emergency, visit: https://www.warwickshireclimateemergency.org.uk/
To sign-up to the Warwickshire County Council climate change and sustainability newsletter, visit: www.eepurl.com/hrk-zf