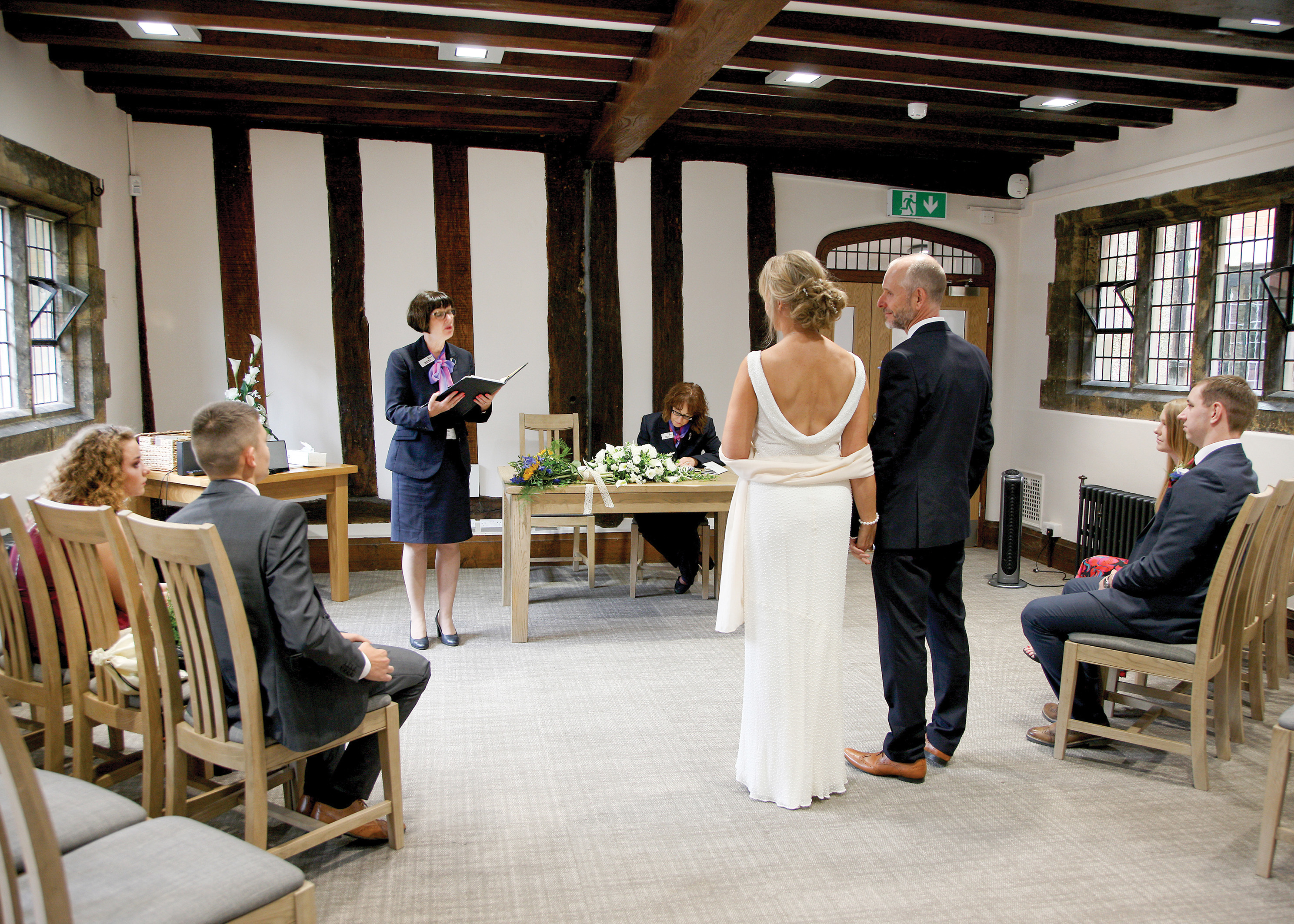 This month Stratford Library is hosting a 'Library Lovers Week' to celebrate Valentine's Day, romance, and even more reasons to love your local libraries.
The County Council's Registration Service will also be in attendance to meet newly engaged couples, discuss how to start planning your special occasion, and provide free tours of The Henley Room, one of the registration office's beautiful ceremony venues located in the heart of Stratford-upon-Avon and next to Shakespeare's Birthplace.
Library Lovers Week is taking place at Stratford Library from Monday 13 – Saturday 18 February 9am – 3pm each day and is free to drop-in with no booking required. Everyone is welcome - from couples to those who enjoy romance literature - to meet the Stratford Library team and explore the library's great collection of love stories and novels, and even be matched up on a 'blind date' with a brilliant new book to read. Staff will be sharing the love each day by carrying out random acts of library kindness for visitors, as well as promoting the library's new Warm Hub zone and latest events, activities, and free services. To find out more, visit the Stratford Library webpage on the County Council website.
Registration Services will be hosting a stall at Library Lovers Week to meet newly engaged couples after Valentine's Day, as well as those already engaged who are just starting on the journey of planning their wedding or civil partnership. Registers will be available to take people on tours of The Henley Room, which is situated in a Tudor-style building with beautiful dark wood beams, and is available to book as the ideal venue for your special day. Tours of The Henley Room will be taking place on:
Monday 13, Tuesday 14, and Wednesday 15 February 2-4pm
Thursday 16 February 12-2pm
Friday 17 February 2-3pm
Saturday 18 February 1:45 – 3:30pm
Registrars at the event will also be available to help couples in discussing their ceremony plans, provide examples of ceremony readings and poetry, and will have a variety of promotional materials available each day that couples can pick-up for more information.
Cllr Andy Jenns, Portfolio Holder for Customer and Transformation, said:
"Library Lovers Week is a great opportunity for couples and individuals to meet our friendly library staff and to discover the great range of services that Stratford Library has to offer. Residents will also be able to sign-up for free to enjoy the many benefits of Stratford Library's warm and inclusive space through a no-cost membership.

"The library is also located in the same building as The Henley Room, one of our beautiful ceremony rooms in the county, and the Registration team will be more than happy to show people around and to discuss how to plan your special occasion in Warwickshire."
Stratford Library is also one of many Warwickshire Libraries participating in the County Council's Warm Welcome initiative. Residents who are struggling with energy costs, or who are feeling vulnerable or isolated, are invited to attend on their own or with their family or friends, to have a safe and warm place to spend some time. Each participating library can provide wraparound support and help visitors to access advice and guidance from partner organisations such as Citizens Advice. To find out more, including which other facilities are open as Warm Welcome locations across Warwickshire, visit the Cost of Living Hub.
To find out more about the activities available at your local library, visit www.warwickshire.gov.uk/libraries, and to find out more about planning a ceremony or special occasion in Warwickshire, visit https://ceremonies.warwickshire.gov.uk/
To contact Registration Services to discuss a new or existing wedding ceremony in Warwickshire, visit the Contact Us webpage or email registration@warwickshire.gov.uk