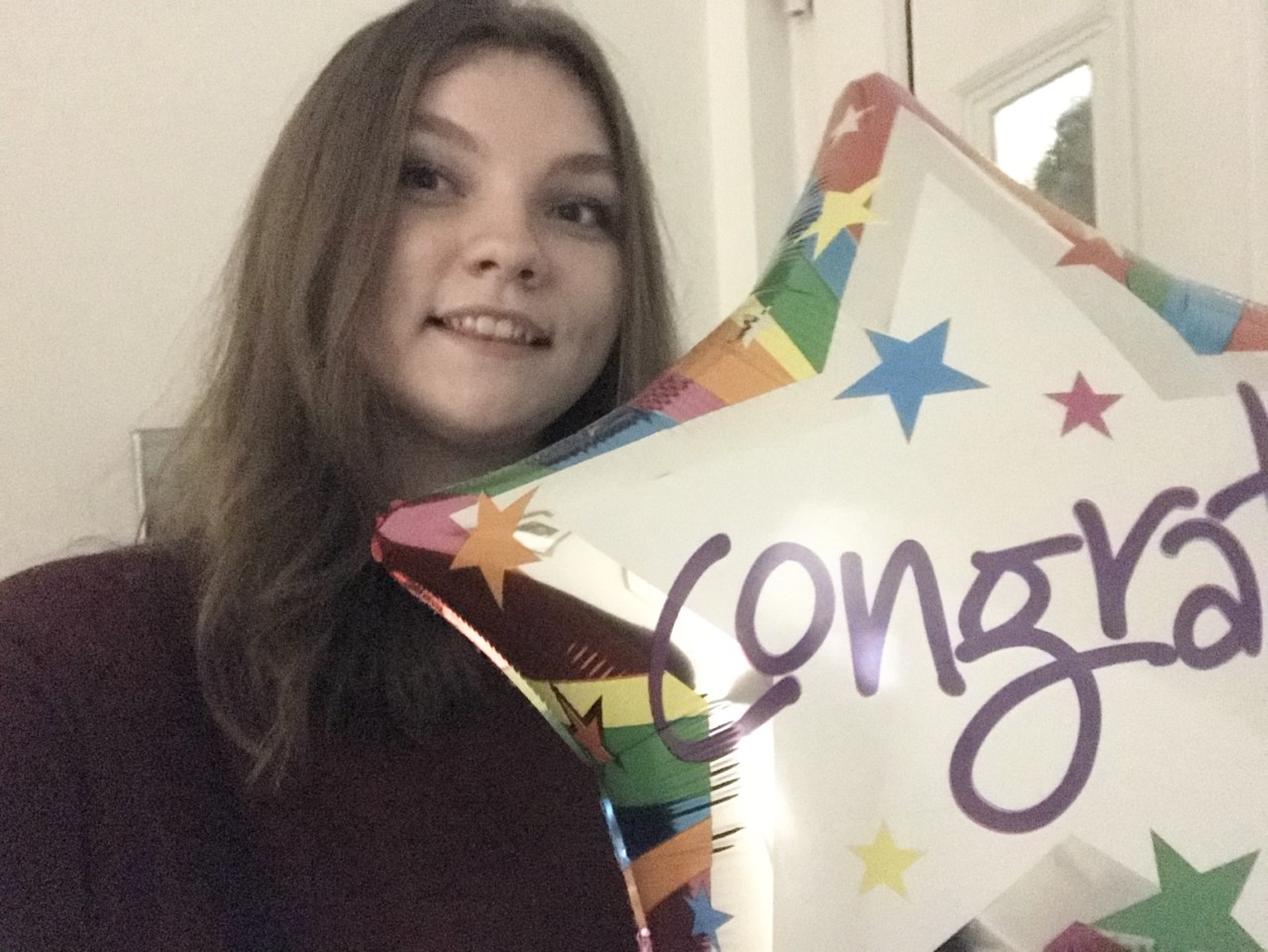 Meet Chloe Wickes. Children and Families Apprentice at Warwickshire County Council (WCC).
Chloe joined Warwickshire County Council (WCC) at the beginning of 2020 as an Apprentice within the Strengthening Families team, part of the council's Children and Families Service. Chloe had just a couple of months to settle in before she had to adjust to lockdown and working from home. Before lockdown Chloe filled her days visiting children in schools to check on them to see how they are and how they're finding things at home. Chloe said: "I love this part of the job because it's really fun working with children, you get to know them, and you can chat and build relationships with them."
Chloe supports families further in a variety of ways, for example if a vulnerable family's fridge breaks, Chloe will look for charities that can fund a replacement. She also supports families with providing other essential items, parenting tips and ideas on routines. Chloe said: "Every day is so different, and I've learnt so much over the past few months. Day-to-day I support Social Workers and Family Support Workers by completing referrals and charity applications for families. For example, if a vulnerable family is in need of furniture, food or clothes, I will arrange to get support for them." Chloe also spends a lot of time organising food parcels for families and visiting food banks to collect vouchers for them.
Chloe settled into her role and learnt new skills really quickly. She said: "Before lockdown I was able to go on a few home visits with Social Workers, this really helped and was a great way to learn as I could shadow them and learn on the job. Luckily I managed to do a lot of training in those few months before lockdown." Due to COVID-19 restrictions, Chloe's role changed as she was unable to visit families in their homes but instead she continued to support them virtually. Chloe now has a lot of her visits virtually with families and if she does visit them, she's had to adjust by wearing full PPE and keeping a 2m distance. Chloe also had to adapt her role and supported distributing laptops to vulnerable young people to keep them connected and improve their wellbeing throughout lockdown.
Chloe heard about the Apprenticeships at WCC after attending a school careers fair, she then got offered some work experience whilst she was studying for her A Levels within the Children and Families service. Chloe said: "When I was at school, I always struggled to know what I wanted to do but I've always known that I wanted to help people, I just wasn't sure how."
"I loved the work experience at WCC and thought I could really see myself working with families as a career. The team were just really lovely and helpful, and I just really enjoyed the interaction with families, visiting their homes and getting out and about building relationships with them."
Although Chloe hasn't even been at WCC for a year, she has already won two staff awards for her incredible work including a recent WCC award for Apprentice of the Year. Chloe said: "The thing I enjoy the most about my role is making a difference to families. Whether that's supporting families with food bank vouchers, building relationships with children in need or helping parents get access to essential items." During lockdown, Chloe was helping one family in particular with getting food parcels for the family as the parents couldn't drive. Chloe would go on their behalf to pick up the food and drop it off too them on a weekly basis.
Chloe added: "I really enjoy my job and I would definitely recommend the apprenticeship scheme to other young people. There's so many options and the council does so much, there's literally roles in everything! The apprenticeship in particular is really good because you're getting to learn and be involved first-hand, you never know what role you could find yourself in."
"I am hoping to train to become a Family Support Worker in the future. I love what I do now, so I really want to continue doing it but take on more responsibilities."
Chloe is just one of the many examples of the meaningful difference you can make to people's lives at Warwickshire County Council. If you would like to find out about the latest vacancies at Warwickshire County Council visit www.warwickshire.gov.uk/jobs
To find out more about the Apprenticeship Scheme visit https://www.warwickshire.gov.uk/apprenticeships