Background
A redevelopment of Leamington Spa's rail station forecourt and station underpass is going to take place as part of a suite of improvements to boost infrastructure in Leamington Spa ahead the Commonwealth Games being held in 2022. The Commonwealth Games will bring bowls competitions to Leamington Spa's Victoria Park bowls venue and this too will see an upgrade.
The improvements are being made possible by a combination of funding from Warwick District Council and the Government's Local Growth Fund through Coventry and Warwickshire Local Enterprise Partnership. Other smaller amounts of funding have been secured from the Department for Transport and a heritage fund.
Warwickshire County Council has agreed to oversee the delivery of the station forecourt and underpass which is the focus of this public engagement.
The key objectives of redeveloping the station forecourt and underpass are to:
Create a public realm space at the station forecourt that provides a sense of wellbeing for station users as well as enhancing the listed station building,
Create new waiting areas for buses and taxis to improve public transport connectivity,
Improve existing pedestrian and cycle infrastructure at the station to encourage more walking and cycling,
Refurbish the station underpass to provide a safe, attractive and informative route between the station and town centre, and
Provide new wayfinding signs within the public realm space
What improvements will be made to the station forecourt and underpass?
Warwickshire County Council along with their consultants have developed plans for the station forecourt and underpass. These plans include:
A re-landscaped station forecourt that will comprise new paving and planting,
A relocated bus lay-by and taxi rank waiting area that makes better use of the space available,
Reallocated disabled parking spaces and reallocated standard parking spaces,
Improvements to footpaths/cycle paths designed to better user experience,
A new cycle shelter to provide secure cycle storage,
Replacement of railings along the station forecourt edge where it adjoins the public highway,
Removing/reallocating the plinth from the entrance of the underpass to enable a more open space and improved view,
Resurfacing the underpass and tidying the existing brickwork within the underpass, and
Providing modern lighting in the underpass
The car parking spaces that are outside the station building will be relocated to the adjacent car park area where there is spare capacity and potential for a decked car park.
Plans and visuals
Plans and visuals of how the station forecourt and underpass could look are provided below.
General arrangement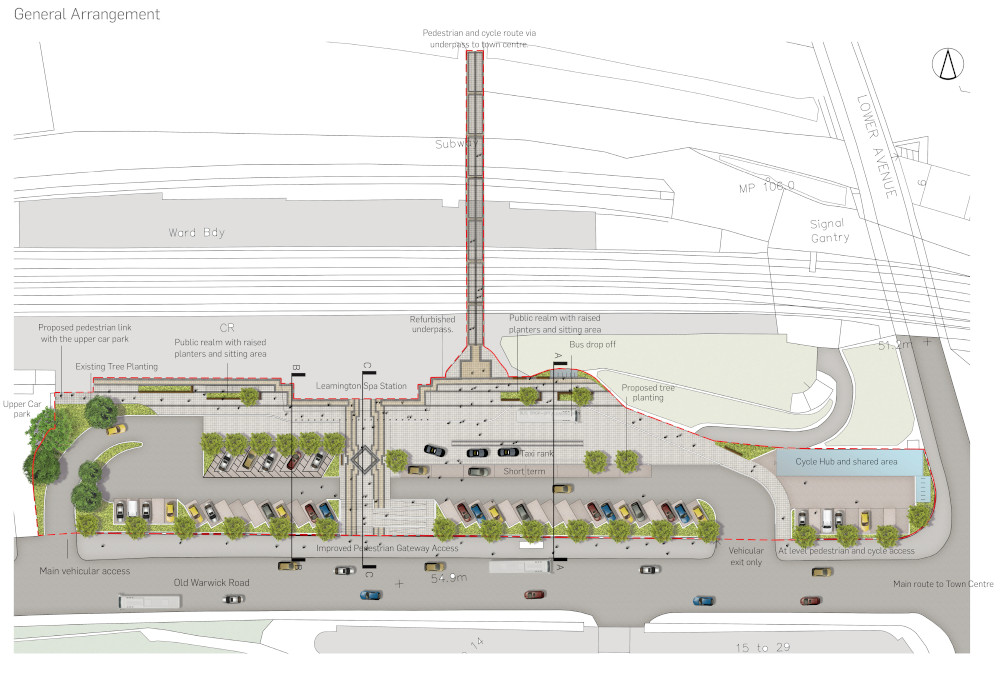 Visualisation of the forecourt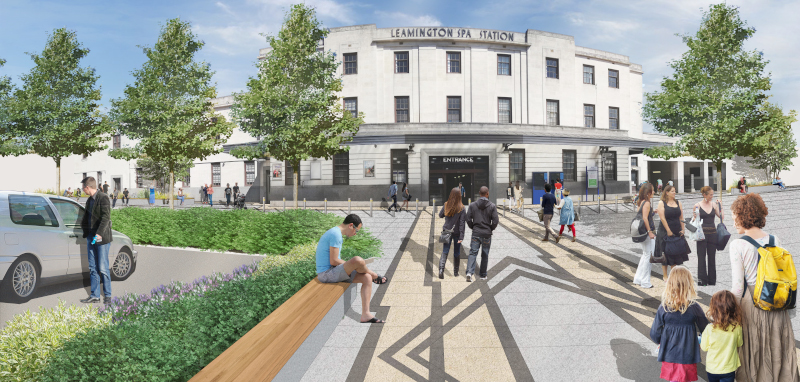 Visualisations of the underpass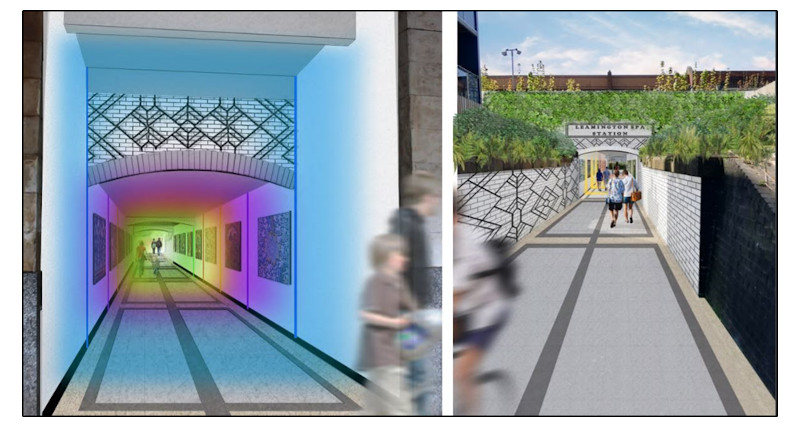 Next Steps
The next stage of the station forecourt and underpass redevelopment is to undertake detailed surveys, finalise designs, and appoint a contractor.
Construction is scheduled for late summer 2021.