Matthew
"It really is true that no two days are the same when you work in the Fire Service. we never know what kind of emergency we will be attending until the bells ring at the station."

Matt Brand, 45, is a Crew Commander currently working within the National Operational Guidance Implementation Team. Matt started his career with Warwickshire Fire and Rescue Service in 2017 and spent four years working at Rugby Station. Matt previously worked in the hospitality and catering industry and was considering a change in career. A friend suggested he consider applying for a Firefighter role, and after some deliberation he took the plunge and applied.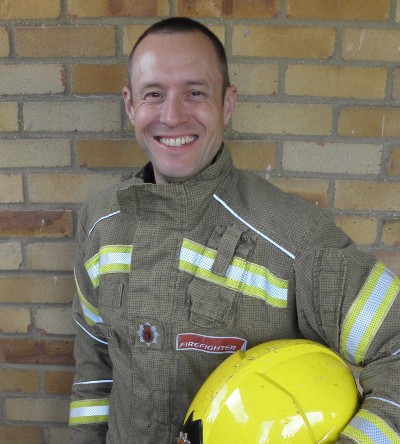 Dawn
"I wanted a career that was different to sitting a desk; I wanted to interact with my community and save people's lives".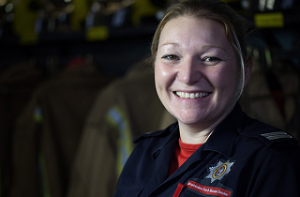 Sam
I've been a part of the fire service for 17 years now. I started off as a firefighter and have worked my way up to Crew Commander at Stratford Fire Station.


It took me four long years of hard work and dedication to become a firefighter. It's an amazing career to have and I love every minute of it. It really was the best decision I ever made.


For me, the best part about my job is working in a team environment and never knowing what the day ahead is going to bring. Our duties can range from community fire safety talks, carrying out home fire safety checks to school visits and talking to the elderly.


On other days we could be rescuing people from rivers, road traffic collisions or gliders stuck in trees. It really is true when I say that no day is ever the same.


People are often surprised to see a female firefighter arrive at the scene, but once they know you're in charge and in control, everything is fine. Being a female in the fire service certainly has its challenges, and we have different strengths and weaknesses to what the men do, but we always work well as a team.


For anybody wanting to become a firefighter, I would encourage you to persevere and try as best you can to get in, because it's a brilliant job. Once you're in the service you get really good job satisfaction and it's a great team environment. In all honesty, we are just one big happy family.