Warwickshire Fire and Rescue Service (WFRS) Community & Commercial Training (C&CT) provides a high level of fire safety, first aid and other types of training.
We can cater for individuals and groups at your premises, or at one of our Warwickshire locations.
We can provide, assess and accredit the following types of training:
Fire warden, fire extinguisher and fire awareness training.
First aid at work, emergency paediatric first aid, emergency first aid at work, community first aid, paediatric first aid and refresher training.
Mental health awareness training.
Manual handling, working at height, water awareness, ladder safety training.
Community fire safety.
Providing and using work equipment (PUWER) training.
Evacuation chair training.
Request a tailored quote
When you request a quote, you can always expect a current and competitive price.
For more information, please call 01926 413405 or 01926 412693 or email wfrtrainingservices@warwickshire.gov.uk.
Location
Warwickshire Fire and Rescue Training Services
Nuneaton Fire Station
Newtown Road
Nuneaton
CV11 4HR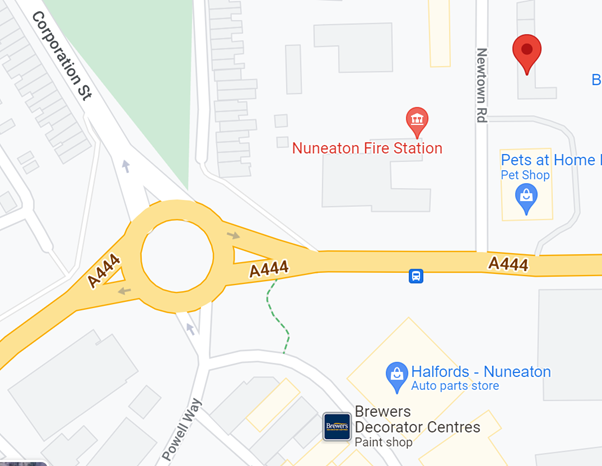 Our current customers include:
What our customers say
Laura was very helpful and talked through things well and made me feel at ease."
"Trainers delivered content very well considering covid restrictions and the usual hands-on nature of a first aid course."
"Rick was really informative and made the course fun!! I'll remember the information he gave because he made it fun and not boring."
"Excellent, feel much more confident. The final assessments helped me to solidify my learning. Thank you."
"The video clips were really useful to see what an asthma attack looks like. Useful scenarios to practice."
"Very interesting and interactive. Was pleased to use fire extinguishers for the first time. Jim was an amazing teacher. Very patient and informative. Thank you."
"Peter the instructor was brilliant, he explained all the coursework very clearly, and the practical demonstrations were extremely good. It has been a very long time since I undertook any type of first aid training, but his approach was very professional, but easy to follow and understand."
"I thought Will and Greg were awesome. Credit to their service."