Case study - Duplex Investment Fund
Gerard Walmsley of Avon Boating, a popular tourist attraction in Stratford-upon-Avon and one of the oldest businesses locally, used the fund as part of their plan to go greener. They did this by purchasing several electric boats to move away from petrol, after receiving assistance from the Duplex Investment Fund, delivered by CWRT.
The Duplex Investment Fund, is a part-loan part-grant finance initiative for capital investment projects. The funding is exclusively for existing businesses trading in Coventry and Warwickshire.
The finance initiative is funded by the government's Local Growth Fund, Warwickshire County Council and Coventry City Council. The Local Growth Fund is managed by Coventry and Warwickshire Local Enterprise Partnership.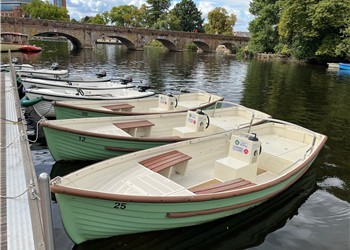 Coventry and Warwickshire Growth Hub
Find out what other support is available to your business by calling CW Growth Hub on 0300 060 3747