Due to precautions regarding the COVID-19 pandemic, all face-to-face classes are currently suspended.

During this period we are continuing to support our existing learners, and also offering a new range of online learning opportunities. Please use the Find a Course button below to browse and book your place.
We provide a range of high-quality courses to inspire adults from across the county in a friendly, encouraging and supportive environment.
If you are thinking about applying for a job or would like to progress within your career, our accredited courses present an ideal opportunity for you to develop your skills, improve your employability prospects and gain valuable qualifications.
For those who would like to learn for personal interest, our Learning for Leisure courses will enable you to embark on an engaging journey of exploration into new experiences, personal development and improved health and wellbeing.
For more information about the range of courses we offer and how they might benefit you, download our brochure (PDF, 2 MB).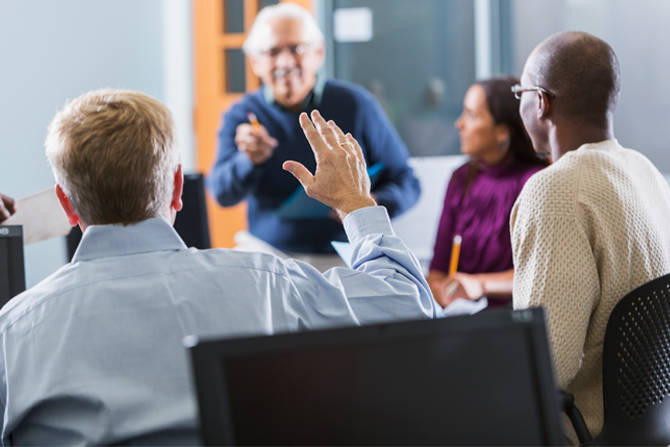 Our courses
We are currently offering online sessions and courses to support Warwickshire residents.
These include ways to stay in touch with family and friends, learning to promote wellbeing, developing new skills, and activities for children and families.
Please note: enrolment for spring term 2021 courses will open on Monday 7 December at 9.00am