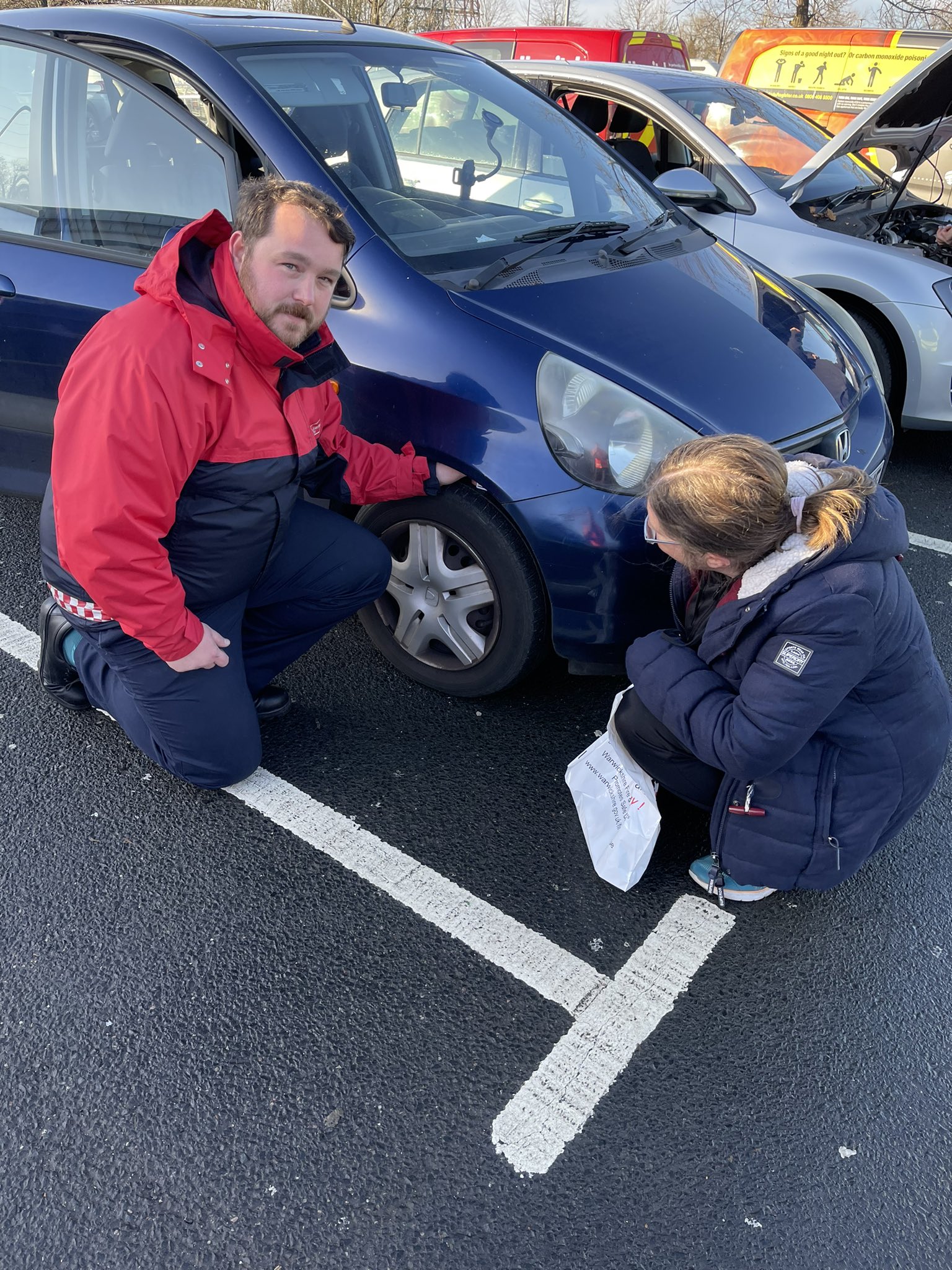 Motorists are being asked to keep themselves safe on the roads this winter by checking that their vehicles are safe to drive and that they plan ahead for any hazardous conditions.
Warwickshire Fire and Rescue Service (WFRS) is carrying out road safety events in Warwick and Stratford-upon-Avon this week and next, to raise awareness of winter vehicle checks and to ensure that motorists can keep themselves and other road users safe.
The tests are taking place on the following dates:
Tuesday 21 November – Tesco Superstore, Birmingham Road, Stratford-upon-Avon, CV37 0UA: 10am to 2pm
Wednesday 29 November – Tesco Superstore, Emscote Road, Warwick, CV34 5QJ: 10am to 2pm
The safety checks follow guidance from Highways England and include car seat safety checks, tyre tread inspection, oil and screen wash levels and general advice around driving safely during winter. All who attend will receive a free goody bag including a windscreen scraper, screen wash and tyre tread checker.
As well as carrying out the checks, the team supports drivers to undertake the checks themselves, so they learn how to do them and can continue to do so in the future.
Having proper tread on your tyres, for example, improves your vehicle's fuel economy and reduces the risk of being involved in a serious collision, particularly when cornering and braking.
This week is also Brake Road Safety Week, which this year is focusing on raising awareness around the dangers of excessive and inappropriate speed. Five people die on the UK's roads every day and the campaign is focusing on ways that number can be reduced.
Warwickshire Road Safety Partners work together to bring different aspects of road safety to the table at their events. They are effective for getting different messages across to people, whether its young inexperienced drivers or more mature drivers.
WFRS is encouraging residents to carry out winter vehicle safety checks as per the Highways England guidance. People should check:
Tyre depth
Tyre pressure
Lights
Oil levels
Window screen wash and wipers
Warwickshire County Councillor, Portfolio Holder for Community Safety and Fire, Andy Crump said:
"Ensuring your vehicle remains in a roadworthy condition is crucial. Regularly inspecting your vehicle not only minimises the likelihood of road accidents, but also contributes to the safety of both yourself and those sharing the road with you. Taking simple measures like monitoring tyre tread, checking oil levels, and replenishing screen wash can significantly enhance your safety on the roads.
"We encourage you to follow the advice from Warwickshire Fire and Rescue Service or attend one of our upcoming testing events in the coming weeks."
For more information about vehicle safety, visit: https://warksroadsafety.org/vehicle-checks/.
To find out more about Brake Road Safety Week, visit: https://www.brake.org.uk/road-safety-week.