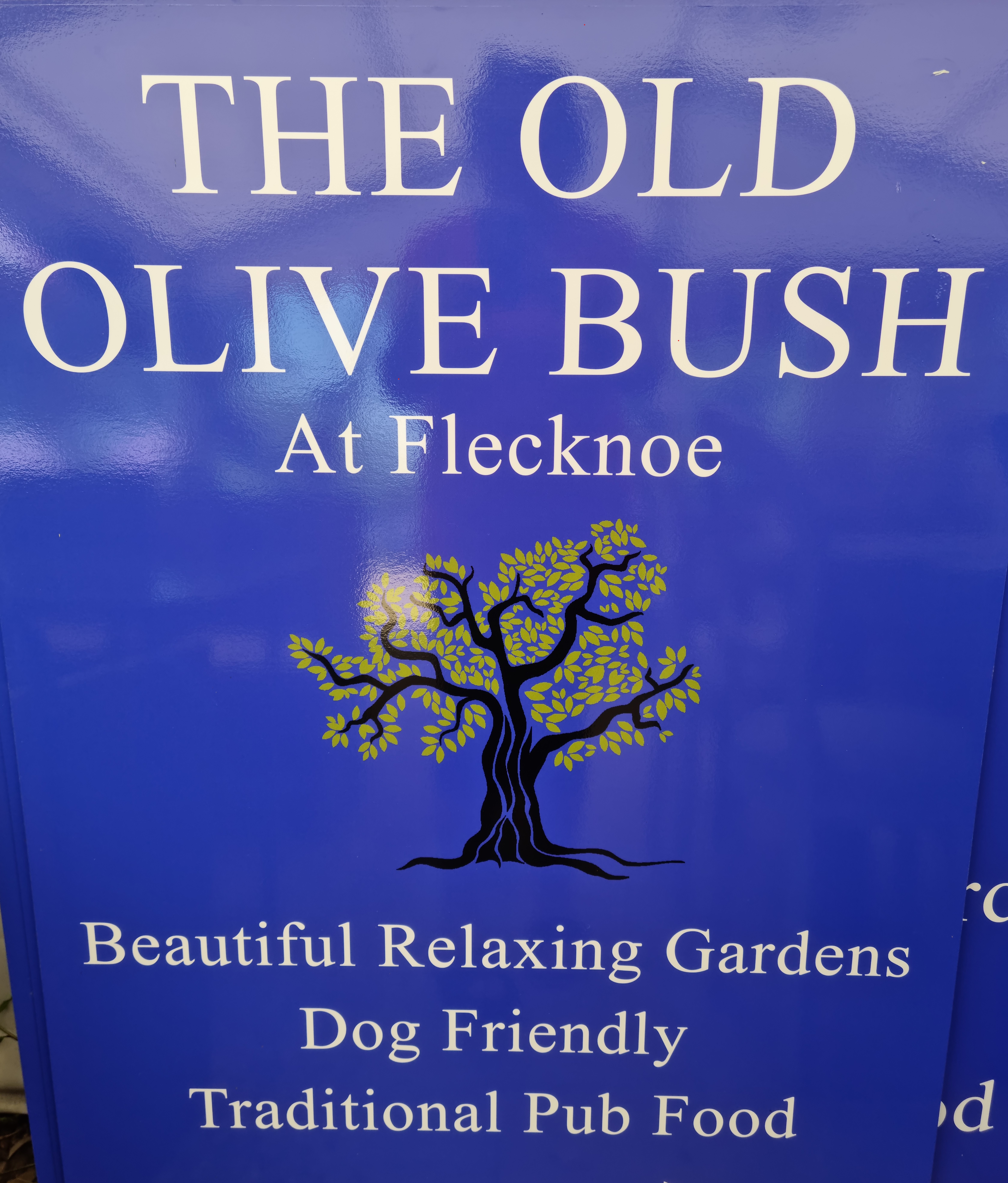 It's Business Fire Safety Week 2023 and throughout the week we're profiling people who work in Warwickshire Fire and Rescue's Protection team and those who have benefited from their work. The...
It's Business Fire Safety Week 2023 and throughout the week we're profiling people who work in Warwickshire Fire and Rescue's Protection team and those who have benefited from their work.
The Old Olive Bush is a bed and breakfast pub in the village of Flecknoe, a few miles south of Rugby. The venue recently benefited from a visit by the Warwickshire Fire and Rescue Service Protection team, working alongside landlady Linda Humphreys to improve fire safety standards and protection measures. Linda takes up the story…
"I thought my inspection was due in the near future and, by chance, the Protection team phoned me up to confirm that was the case and booked me in for a visit. At the time of the inspection I had several things that I had to pass and do, which I hadn't done.
"The fire system was totally outdated; it wasn't integrated together, so I just used to have separate battery-operated fire alarms which meant if one went off the rest didn't. So Dan and Ben sat down with me, told me what sort of system I had to have fitted to meet regulations and then they helped me work out where they had to go, how many were needed to cover all areas of the pub, things like that.
"With my old fire alarms, if there had been an electrical fire downstairs in the far kitchen and I was asleep in my bedroom I would never have heard the alarms go off until the fire would have really taken hold of the place. With this new system if anything happens, all alarms in the building will go off. Wherever I am, I'll know straight away, so that was brilliant advice."
The team also helped Linda to find out more information around risk assessments:
"My risk assessment was nowhere near detailed as much as what it should have been, so they also helped me with that. They showed me what sites to go on to get more information to learn how to do it.
"They instructed me that it had to be done by a professional and that the risk assessment had to be done by a professional fire officer; somebody who's in the business and knew exactly what they were doing. I couldn't do it myself. Luckily for me my neighbour Bob two doors down was a fire firefighter and that was his job, so I couldn't have asked for better – he did it all for me."
The Protection team were also able to provide valuable advice to Linda which safeguarded her business further…
"They looked in the cellar and noticed there was little holes in the walls where air could come through to escalate a fire, which I'd not noticed. They advised that I needed to fill them in with foam.
"Then they sat me down and asked me lots of questions that I'd need to have in mind case for fire. What would I do? How do I get everyone together? What's my procedure?
"They were really helpful. They gave me over six weeks to get the whole new alarm system in place because it was a big job. Any time I called them because I didn't understand anything they were there, happy to help me and Dan was brilliant with his support."
The protection team were also able to improve fire safety practises in the business, as Linda explains:
"They asked me to demonstrate how we check the fire alarm system every Monday and what my evacuation procedure is. They checked we had the right fire extinguishers and they helped me by writing on the fire on the extinguishers in big letters and colour-coding them what fire each one is for - so if anyone picks it up in an emergency they know exactly which fire it should be used to tackle at a quick glance, which is really helpful."
Linda also mentions how the Protection team helped her in keeping her customers safer:
"As it's a bed and breakfast we have customers staying throughout the year. However the protection team noted that fire signs weren't in the correct places and that they needed to be in the bedrooms too, with information on non-smoking and where to go in case of fire. Now when anyone comes in the building I have a questionnaire that I do with them to inform them of our fire safety procedures. I've now got all the correct lighting and markings throughout the building so people can find their way out in an emergency. These are all examples of where the protection team have helped get me even more up to scratch and their insight has been fantastic."
Linda says she has more peace of mind she as a result of the team's inspection and subsequent work:
"Everything's up to date now, it's been inspected and passed. I feel safer, customers are safer. I've got a better knowledge now whereas before I thought I knew lots of things, but I didn't know as much as I needed to.
"Now we feel very safe. I know exactly what to do in case of emergency and when I get bed and breakfast customers staying upstairs, I know that they're all covered.
"The protection team have really helped us. They continued to keep in touch through regular visits, calls and emails and if there's anything that I've needed help with they've been very supportive. Brilliant, in fact."
Warwickshire County Council's Portfolio Holder for Community Safety and Fire Andy Crump said: "It's great to be able to help Linda at The Old Olive Bush. Our protection team worked with the pub to make sure it was safe and up to standard, keeping staff and customers safe too.
"It's another example of how WFRS supports our local economy and helps businesses across Warwickshire stay open, by giving them the support and guidance they need to be safe from fire and meet regulations."
To find out more information about Fire Safety for Businesses visit: https://www.warwickshire.gov.uk/fire-safety-businesses-1.
For more information on Warwickshire Fire and Rescue Service and the work it carries out across the County, please visit: https://www.warwickshire.gov.uk/fireandrescue.