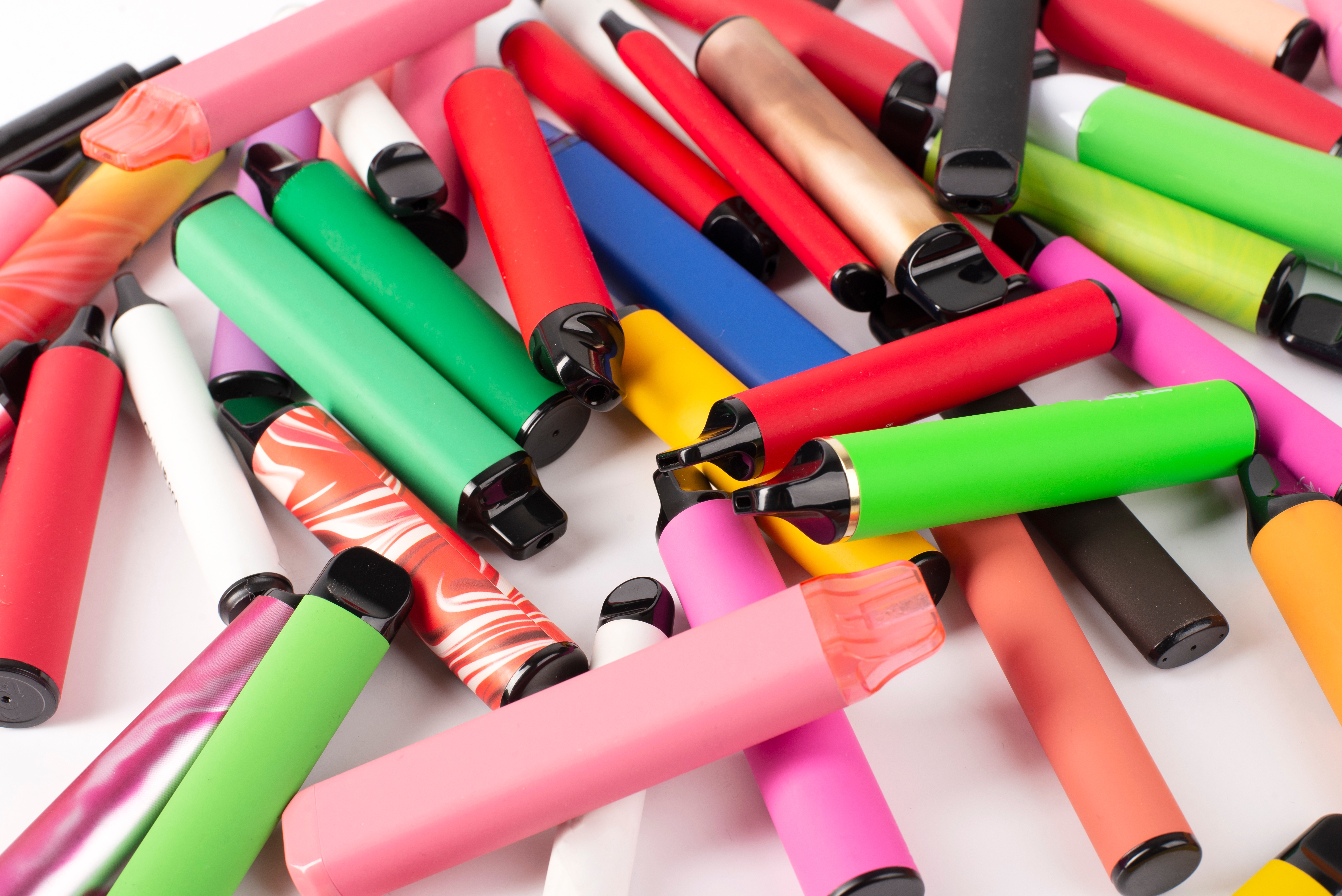 A number of fires at household waste recycling centres across the country has led to calls for Warwickshire's vapers to safely dispose of their single-use vapes.
With the rise in vaping, it is now estimated that around 1.3m single-use vapes are thrown away each week in the UK with many of these discarded by the roadside or thrown into general waste.
Single-use vapes contain lithium-ion batteries which can catch fire if broken. This is an increasing problem, and research by Material Focus, a non-profit organisation which runs the Recycle Your Electricals campaign, found that more than 700 fires in bin lorries and recycling centres were caused by batteries that had been dumped into general waste.
Although household waste recycling centres in Warwickshire have not experienced any incidences of fire caused by vapes, there has been a marked increase in the number of single-use vapes that are being disposed of at centres, which has prompted the Council to issue advice to residents.
What should residents do?
To ensure this problem does not occur in Warwickshire, residents are encouraged to, firstly, opt for rechargeable vapes. These are far better for the environment as they take much longer, often years, to become part of waste stream.
For residents who have non-rechargeable single-use vapes to be disposed of, these should be taken to the following locations:
Local Household Waste Recycling Centres all have designated containers for Vapes, provided by Valpak, where single-use vapes can be disposed of.
Most large supermarkets and some large shops have special bins by the checkouts and/or entrances and exits where batteries, including single-use vapes, can be disposed of safely.
Councillor Heather Timms, Portfolio Holder for Environment, Climate & Culture said: "It's really important that our residents think very carefully about how they dispose of single-use vapes and batteries. Something as tiny as a battery can lead to a great deal of damage and disruption to waste processing services when they are disposed of incorrectly."
Find out more about household waste recycling in Warwickshire, here: https://www.warwickshire.gov.uk/waste-recycling
Residents can follow Warwickshire Recycles on social media for daily tips on recycling:
For more information about how Warwickshire County Council is facing the challenges of the climate change emergency, visit: https://www.warwickshireclimateemergency.org.uk/
Get the latest news about how Warwickshire County Council and partners are facing the challenge of the climate emergency and how you can get involved: http://eepurl.com/hrk-zf