Year 3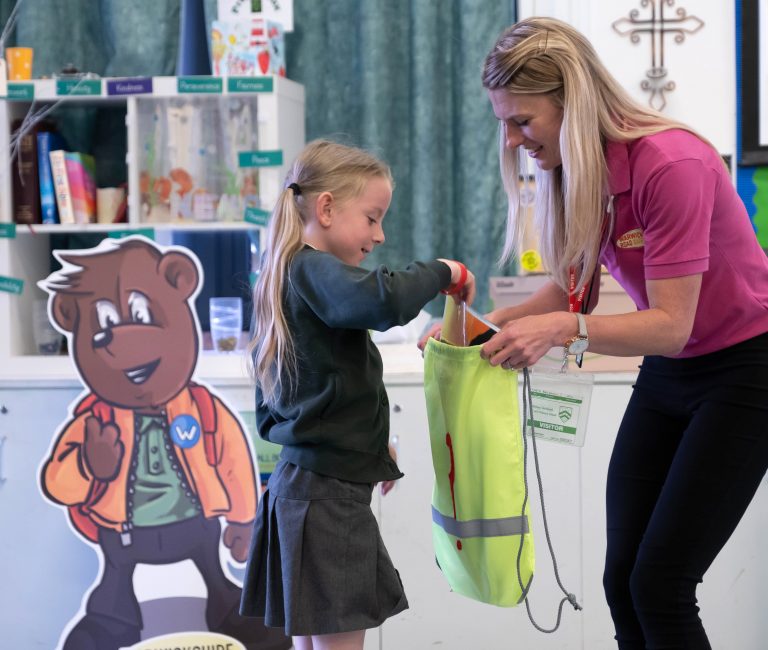 Message: THINK about roads, STOP at the kerb and wait, LOOK and LISTEN for traffic, THINK about what to do, CROSS the road safely, keep looking and listening.
Delivered: Summer term by Road Safety Officer
Format: Assembly presentation, approximately 30 minutes.
Learning objectives
Using the senses to deal with traffic.
In Year 3 children become 'Danger Detectives'. They need to use their best detective skills to search for clues and identify how to use the road safely, including understanding the dangers of driveways, crossing between parked cars, being observant and using senses.
Children's confidence to use the road safely is developed through a range of interactive discussions and an engaging animation. Children are presented with opportunities to share and improve their existing knowledge and develop strategies for crossing the road safely.
Year 3 video resources:
Year 3 Challenge #1: Road Safety Super Code
Year 3 Challenge #2: Super Safety Sorting
Year 3 Challenge #3: Tricky Crossing Tools
Year 3 Challenge #4 - Super Skills Building