Year 6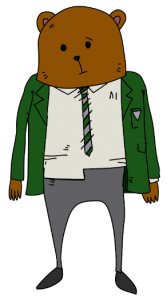 Transition from primary to secondary school
Message: THINK about roads, STOP at the kerb and wait, LOOK and LISTEN for traffic, THINK about what to do, CROSS the road safely, keep looking and listening.
Delivery: Summer term by Road Safety Officer.
Format: Classroom session, approximately 45 minutes.
Learning Objectives:
Understand the dangers of independent travel
Identify potential risks associated with independent travel
Develop strategies for new journeys.
As children in Year 6 reach the end of this academic year, they enter a time of great personal change. In preparation for the transition to secondary school, children learn how to travel safely on their own, as well as gaining important life skills. Through interactive and engaging activities and discussions, children develop an understanding of the dangers and risks of independent travel and peer pressure.
Children work collaboratively to identify what they need to consider and plan for prior to making a journey, particularly the journey to and from school. Potential distractions and risks are identified and strategies to minimise these considered.
This session will end with all children making a personal pledge.
Warwickshire Road Safety Education
Warwickshire Road Safety Team have created four bite-size sessions to support Year 6 pupils with journey planning. These videos have been developed to support teachers with delivering transition sessions.
Year 6 Session 1: Introduction
Year 6 Session 2: Safe Travel Kit
Resources:
Year 6 Session 3: Distractions
Year 6 Session 4: Scenarios
Resources: