Development opportunities
The Councils are looking to develop exciting new opportunities within the town centre. We will be engaging with potential investors and developers who can help deliver this vision of change.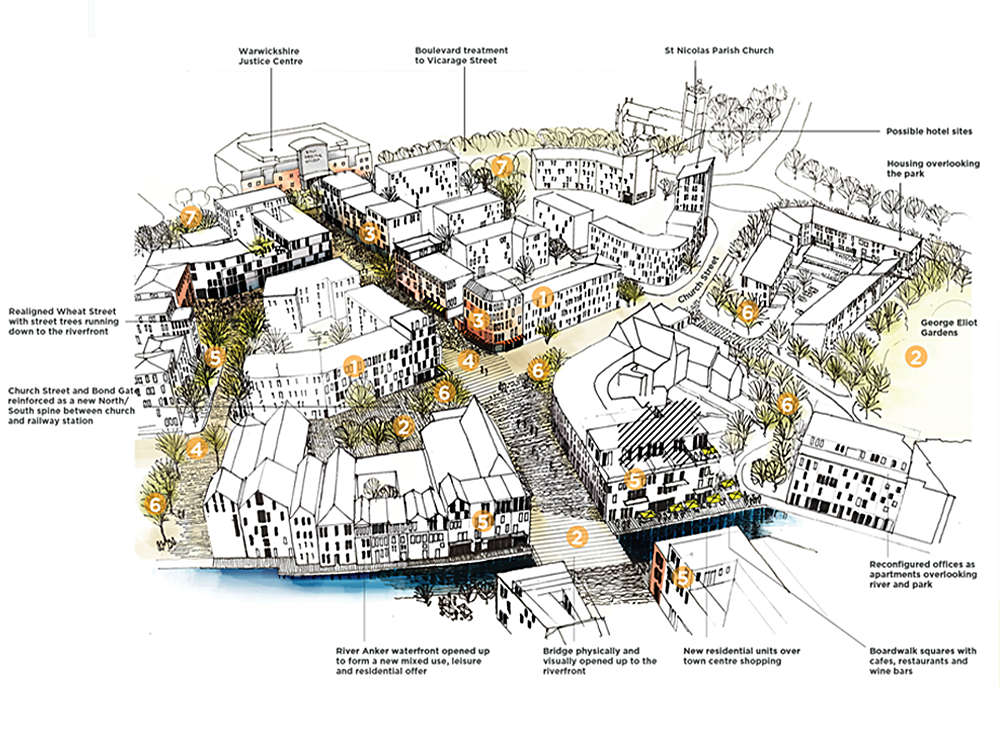 Pathways to development
WCC and NBBC have developed design principles for the town centre. These are captured in the new Transforming Nuneaton Opportunities Brochure (PDF, 5.3 MB)
Supporting your investment
Invest in Warwickshire – more details on our inward investment service.
NBB invest – why Nuneaton and Bedworth's central strategic location, business sectors, innovation and space to grow will ensure your business flourishes in the Borough.