In December 2019 Warwickshire County Council approved the investment of £19.42m to enable the development of a new public sector building accommodating a library, new business centre and café, which would act as an anchor tenant and catalyst to the wider Vicarage Street development site.
This new landmark building will:
Provide grade A offices in the town centre for businesses who wish to be located in this well-connected town centre.
Create a new state-of-the-art library and community building which will be able to provide local people with a new enhanced library service including Make A Space, the George Eliot Collection, and accessible ICT.
Become a new landmark building, which will create additional footfall in the town centre. In a more prominent location with the addition of a business centre, it will provide a greater number of visitors through new business owners/staff and library/café customers.
Provide a Changing Space facility - a fully accessible changing / toilet facility for adults with disabilities, the first in the town centre.
The provisional timescales for the delivery of this new building are detailed below. These are subject to change as they will depend on gaining planning permission, completing land assembly for the site, and the appointment of a construction partner.
Autumn 2021 to Spring 2022 – Complete detailed design work and submit planning application
Spring to Summer 2022 – Complete technical design including building control consents
Autumn 2022 – Spring 2023 - Procurement exercise to appoint construction contractor
Spring 2023 – Site preparation and start of construction
Autumn 2024 to Spring 2025 – Construction Complete
Spring to Summer 2025 – Building opens to the public
Visual aerial aspect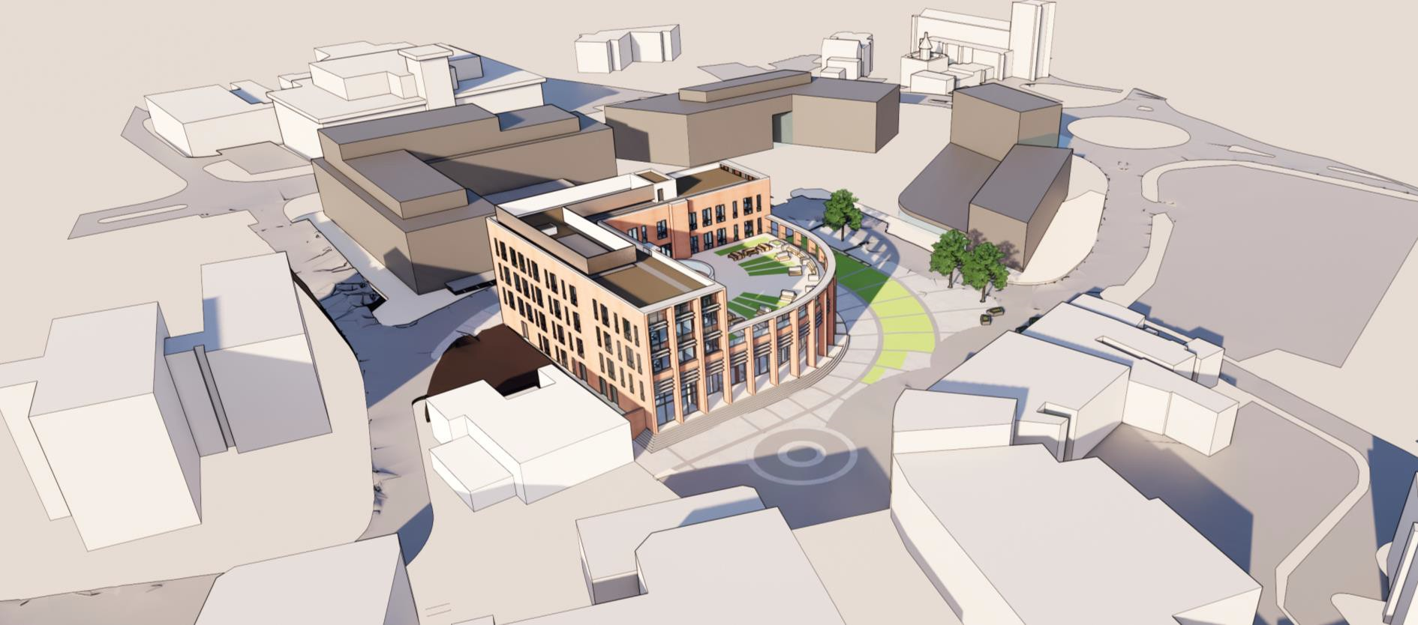 Diagrammatic view of building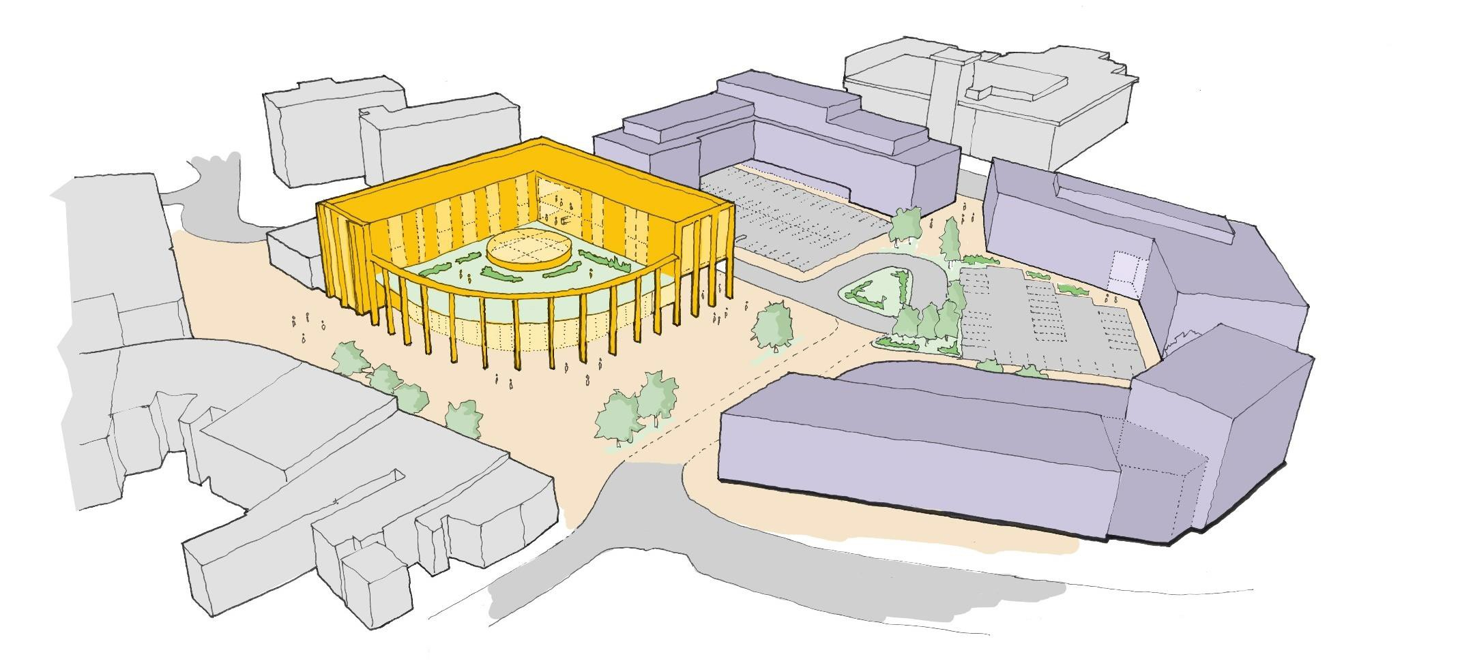 Visual business centre entrance aspect 1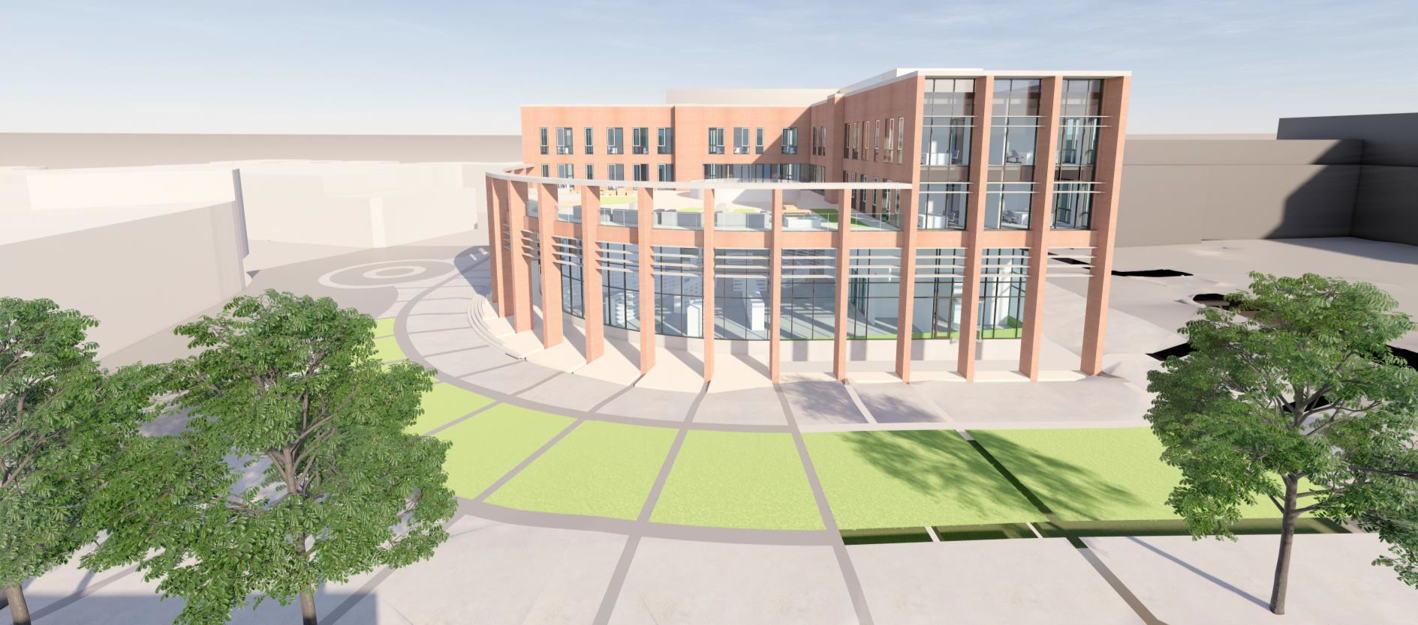 Visual front entrance aspect