This page is intended for Public Health professionals.
Interim Associate Director
Helen King - Interim Associate Director - Public Health
Since Public Health moved back into local government in 2013, after almost 40 years away, Warwickshire County Council has had an unprecedented opportunity to take a far more strategic role in the health of the population.
My responsibilities and role include:
Advising elected members and senior officers on a range of issues (from outbreaks of diseases through to improving local people's health and concerns around access to health services)
Providing the public with expert, objective advice on health matters
Promoting action across the life course, working together with Local Authority and National Health Service (NHS) colleagues
Working through local resilience fora to ensure effective and tested plans are in place for the wider health sector to protect the local population from risks to public health
Working with local criminal justice partners and police and crime commissioners to promote safer communities
Working with wider civil society to engage local partners in fostering improved health and wellbeing
As well as my core responsibilities outlined above, I am also a member of the Warwickshire's Health and Wellbeing Board, the principal adviser on health to members and officers across the councils – both County and District and Boroughs, and I advise the Clinical Commissioning Groups (CCGs) on health and wellbeing and health inequalities issues.
I have a keen interest in education and training and am currently an educational supervisor, Faculty of Public Health Assessor and I am also Public Health England Professional Appraiser and a board member of the UK Public Health Register (UKPHR). Current areas of interest include children's public health, maternal perinatal mental health and public health frameworks for community safety.
Consultant Team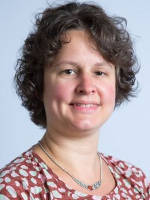 Dr Nadia Inglis: Public Health Consultant (Health Protection)
I have responsibilities in Warwickshire and Coventry, related to protecting the health of the population from environmental hazards and communicable diseases. Specific areas that I am responsible for include:
Public Health emergency planning
Communicable Disease Control and Outbreak management (in close collaboration with Public Health England, as the lead agency, and the NHS)
Commissioning of Sexual Health Services, Community Tuberculosis (TB) service and services to reduce Fuel Poverty
Screening and immunisation programme uptake and assurance regarding quality (in close collaboration with Public Health England, as the lead agency, and the NHS)
Environmental Health Protection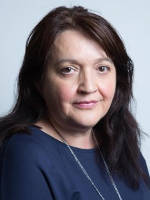 Dr Gordana Djuric: Public Health Consultant - Specialist Advice; Quality Assurance and Workforce Development & Training Lead
I am Consultant lead for Vulnerable Groups, responsible for representing Public Health in collaborative working and fora including Multi-agency Public Protection Arrangements Board, Adult Safeguarding Board, Alcohol Forum and other. I am also responsible for Drugs and Alcohol treatment services budget, providing Public Health input into evidence-based commissioning of services. Another role I have is being a member of the Postgraduate Board of the West Midlands Public Health School and Coventry and Warwickshire Training Zone Coordinator. I also provide Public Health input into the Coventry and Rugby Clinical Commissioning Group.
Berni Lee - Locum Consultant in Public Health
My areas of responsibility change from time to time, depending on priorities for the department, as determined by the DPH
I work part-time and am currently responsible for:
Supporting NHS colleagues in implementing the national cancer strategy and in particular leading on improving the take-up of cancer screening programmes
Supporting social care and other colleagues in developing plans related to prevention, early intervention and self-care
Working with commissioners and other colleagues in developing a whole system, the whole population model for social prescribing
Leading on development of the JSNA for Rugby
Emily van de Venter - Public Health Consultant (Mental Health Lead)
I am in a joint post with South Warwickshire Clinical Commissioning Group (CCG) and Warwickshire County Council and am the public health lead for South Warwickshire. I provide public health advice and guidance to the CCG, elected members, partners in District Councils, health services and the voluntary and community sector.
My primary areas of responsibility are promoting public mental health and wellbeing and promoting healthy lifestyles. Partnership working is integral to my role, alongside supporting commissioning managers and public health officers in the County.
A key programme of work is in supporting the Out of Hospital services, overseen by the Working Together Boards (of which I am a member of the South Working Together Board). I provide public health advice to help shape services and ensure appropriate monitoring and evaluation of the impact of service changes. I also chair the Warwickshire Falls Prevention group.
I sit on the Mental Health and Emotional Wellbeing Programme Board for the Better Health Better Care Better Value Partnership which is overseeing the transformation of mental health services and support across Coventry and Warwickshire. Within the BHBCBV programme, I am primarily focused on the community resilience workstream and the suicide prevention activities. I also chair the Coventry and Warwickshire Parent and Infant Steering Group and Warwickshire's RISE Partnership Board, which oversees the performance and development of the local child and adolescent mental health services.
I have been working in Public Health for over 10 years and remain committed to promoting health and wellbeing and reducing health inequalities among our population.