Advice for people who want to get involved
We are committed to supporting Warwickshire's communities through the current coronavirus pandemic.
Warwickshire's communities are responding brilliantly to the situation, which is testament to the strength and care of the residents of Warwickshire, who themselves are part of our rich, diverse and resilient voluntary and community sector.
Large amounts of volunteers are coming forward and communities across the county are setting up support groups to help ensure that the most vulnerable in our communities have the help they need in these unprecedented times.
To keep everyone safe as communities pull together and support each other, we have pulled together some information that will help individuals to either provide or receive appropriate support.
Always follow the national advice and guidance - in some cases, volunteering activities as part of the community support effort will fall under the permitted reason to leave your house in order to provide care or to help a vulnerable person. In all cases, the national guidance around social contact should be followed. If in doubt, please seek advice.
I want to help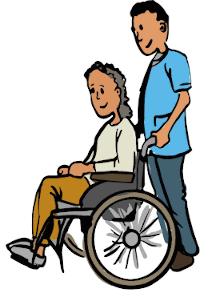 What can I do?
Practical tips for volunteering
Useful resources for volunteer groups
Signposting to other services
Transport to medical appointments
Visit our health transport page for more information and guidance around transport to medical appointments.
Information for families
Staying safe and well
Keeping connected
GET CONNECTED has produced a free, short self-help video to help people with an iPad or iPhone, particularly silver surfers, to understand more about using the technology.
Funding
If your group needs financial support for your activities, a number of funds have been launched in response to coronavirus
If you would like any support or advice on any grant applications, please contact your local Warwickshire Community and Voluntary Action funding and group development officer
Follow the national advice and guidance
Other information
Contact us
If you would like any further information or additional advice on how you can either provide or receive help, please email us on connectingcommunities@warwickshire.gov.uk