Slimming World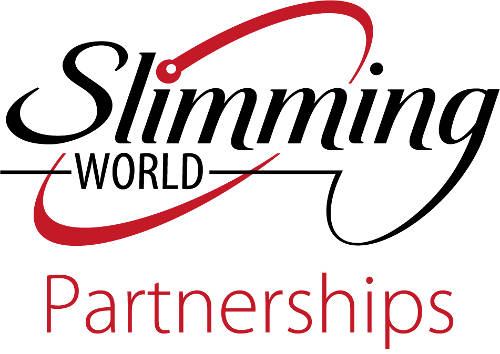 Discover the Slimming World difference.

For 50 years, Slimming World has been helping members to lose weight while eating delicious, family-friendly meals, enjoying their favourites and never going hungry!
The stroke of genius that makes Slimming World's eating plan, Food Optimising, so easy and so effective is Free Food – healthy, satisfying food you can enjoy unlimited amounts – no weighing, measuring or counting – whenever you're hungry. Free Foods are everyday foods like lean meat and fish, pasta, rice, veg, fruit, eggs and fat-free dairy – food the whole family can enjoy together, so you'll be taking care of their health as well as your own.
Slimming World's unique activity programme, Body Magic, will help you take small steps towards a more active lifestyle for long-lasting success. Whether you're taking your first step or you're already an exercise fan, you'll get practical help, find enjoyable activities for you and your family – and share your experiences with other members.
To change the habits that have formed over the years, sometimes decades, we know you need in-depth support and encouragement. At Slimming World, we promise you'll be treated with warmth, respect and understanding, and you'll have access to a support system like no other. At the heart of our community-based groups is a powerfully motivating session we call IMAGE Therapy. IMAGE stands for Individual Motivation And Group Experience. It's a chance to benefit from the experiences of your fellow members - to share healthy swaps, recipes, menus, eating out tips and strategies, to change deep-rooted grooves and to make plans for the week ahead.
As well as the support of a consultant who's been a member themselves and a group full of friends, you'll have free access to Slimming World's members-only website and app, featuring food planners, tools, recipes, articles, menus and so much more – to help you stay motivated and on track between groups.
Plus, once you reach your personal target weight – one that you choose for yourself – you'll attend your Slimming World group for free!
With almost 20,000 groups across the UK and Ireland, there'll be one near you – and we can't help you get started on your journey to a slimmer, healthier, happier you.
What is the service?
A very easy, user-friendly weight management programme (based on 46 years of evidence) offering 12 weeks free, consisting of one-hour group sessions run countywide mornings and evenings six days a week. Slimming World uses a 'food optimising' eating plan, which is based around satisfying your appetite with healthy everyday foods so that you never go hungry. It's a long term plan, not a quick fix, so no food is banned and whatever your favourite treat is, you can still enjoy it in moderation. You will also be encouraged to build more physical activity into your daily routine (brisk walking is fine) as this will help you keep the weight off you lose.
Who is it for?
For anyone aged over 18 with a BMI of 30+ or a BMI 28 with a health related condition. County-wide service.
What will you get?
You can get a free 12-week pass for Slimming World if you meet the referral criteria and are referred by a health professional.
What you'll get with Slimming World:
an amazing no-hunger eating plan that you'll love
recipe and menu ideas for every occasion
family friendly eating in and eating out ideas!
our fabulous lifestyle activity programme, Body Magic
awards and celebrations for every achievement
loads of help, encouragement and motivation when you need it most
slimming strategies that will help you lose weight beautifully and keep slim for life!
Contact details
For more information about slimming world and to find your local group visit the Slimming World website.