Across Warwickshire there are services which support families with young children:
HENRY - healthy start, brighter future
What is HENRY?
HENRY is a free programme for families with children under five years old that uses a holistic solution focused approach to support the whole family to make positive lifestyle changes, creating healthier and happier home environments and building healthier communities.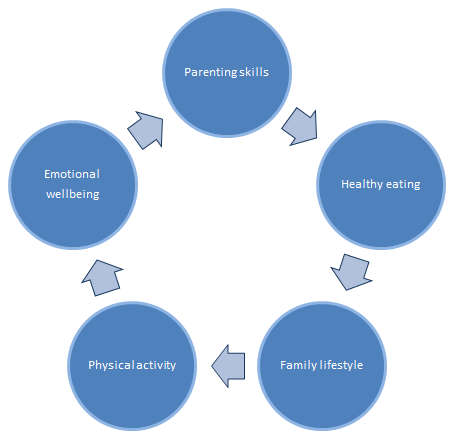 How is HENRY delivered?
The HENRY programme is delivered by a specialist practitioner over 5-8 weeks, one-to-one in the family home or local community setting.
How can I get on a HENRY programme?
If you would like to register for a HENRY programme, please speak to your Health Visitor or contact the HENRY at HENRY@swft.nhs.uk.
Breastfeeding - antenatal and postnatal guidance, information and support
Warwick Hospital - Infant Feeding Coordinator
Tel: +44(0)1926 495321 Ext 8584

George Eliot Hospital - Specialist Midwife (Infant Feeding & Obesity)
Tel: +44(0)2476 865074 Ext 5074

Warwickshire Community - Specialist Infant Feeding Health Visitor
Tel: +44(0)1926 337506 Ext 119

University Hospitals Coventry and Warwickshire - Infant Feeding Clinical Educator
Tel: +44(0)2476 967369