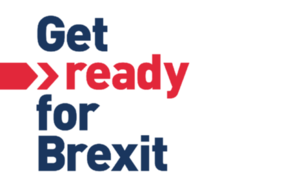 On 23 June 2016, a majority of UK voters voted that the UK should leave the European Union.
Leaving the EU means a number of changes that will affect businesses and individual citizens.
If you are an individual, family or a business, please visit GOV.UK - get ready for Brexit for information and advice on how to prepare for the UK leaving the European Union.
EU Settlement Scheme - Continue to live in the UK after it leaves the EU
If you're an EU, EEA or Swiss citizen, you and your family can apply to the EU Settlement Scheme to continue living in the UK after 30 June 2021. If your application is successful, you'll get either settled or pre-settled status.
You may be able to stay in the UK without applying - for example, if you're an Irish citizen or have indefinite leave to remain.
The EU Settlement Scheme is open. You can apply now if you meet the criteria.
The deadline for applying is 30 June 2021.
Which status you get may depend on when you apply.
If the UK leaves the EU without a deal, you will need to be living in the UK before it leaves the EU to apply. The deadline for applying will be 31 December 2020.
Businesses
The following sites may be of use to Warwickshire businesses:
Community groups
The community leaders toolkit equips community groups with the right tools and information to support EU citizens and their families to apply to the EU Settlement Scheme.
GOV.UK – EU Settlement Scheme: community leaders toolkit
Workshops
There are a number of Brexit Readiness Events coming in the following week. The following events are available for businesses in Warwickshire and Coventry:
Brexit Resilience Roundtable: Advanced Manufacturing & Engineering – Friday 18 October
Meet the Expert – Friday 18 October
Brexit Workshop for Business Advisers & intermediaries – Tuesday 22 October
Business Brexit Briefing – 24 October
Brexit Resilience Roundtable: Transport & Logistics – Friday 25 October
Meet the Expert – Friday 25 October